I'm a fan of Twitter, the microblogging site that all the cool kids (and me!) are using nowadays. For awhile it seemed that all the new shiny Twitter tools were being developed for the iPhone whilst the Mac apps faced stagnation.
I'm here to tell you, a-twittering friends, that the skies have opened and from the heavens come three new Twitter apps (all of which are in beta) for your perusal: Lounge, Nambu, and Twistori Desktop Edition. It's hardly fair to review apps that are in beta, so consider this more of an introduction to each of the three.
Lounge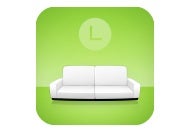 Lounge does everything you would expect from a Twitter client: you can tweet, see your friend's tweets, see everyone's tweets, and view or send direct messages. The UI is clean and simple, so as not to distract you from your friend's witty 140 character bon mots.
Lounge also gets more interesting when you pair it with the iPhone app of the same ( available on the App Store). The two applications sync last-read tweets as well as categories (Lounge comes with some standard categories and you can create your own categories by saving search phrases).
No word on pricing or availability of the final version of the Mac application (the iPhone app goes for $2).
Nambu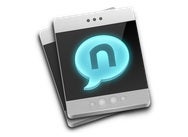 Nambu takes a page from another desktop Twitter client, TweetDeck, and presents information in a series of columns. You have one column for your friend's tweets, another for replies, a third for direct messages, and so on.
Nambu isn't just a Twitter client though; it also supports FriendFeed and the developers are promising to add compatibility with other social messaging sites in the near future.
Nambu is free to try, and according to the Web site will be free to use forever (presuming Twitter is still around).
Twistori Desktop Edition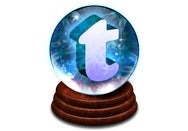 Twistori Desktop Edition is a native Mac app version of the popular Twitter visualizer site Twistori. This app isn't really a Twitter client per se, but rather a different way to look at Twitter. You enter search keywords and Twistori returns any tweets that match those search terms. You can even create a group of these terms, called a "cluster," and Twistori will cycle through each term in its display.
The default cluster searches for the terms "i love," "i hate," "i think," "i believe," "i feel," and "i wish" which gives you an interesting look into the Twitter Zeitgeist.
Twistori Desktop Edition costs $12 while it is in beta which leads me to believe that cost will rise once the app is officially released.