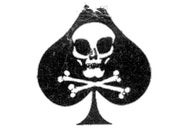 I am not a wise man, it is true, but there are some things that I know about myself with utmost certainty. I am stubborn, but I lack self-restraint: for example, if one cookie is good, then 53 cookies are even better! This lack of control translates to technological tics as well: I spend an inordinate amount of time visiting a handful of Web sites over and over again. Normally this isn't a problem, but when I need to buckle down and get some work done (like, I don't know, a post for MacUser) I am woefully ill-equipped to resist Twitter's (or Flickr's, or Macworld's… the list goes on) siren call.
Luckily, Steve Lambert has created a virtual mast onto which I can lash myself and avoid wasting hours of time: SelfControl. The idea is simple: you enter a list of domains that you want to block yourself from visiting, set the amount of time those sites should remain inaccessible, and press 'Start.' Whether your poison is a particular Web site or an e-mail account that you must check every minute, SelfControl can help (you can block Web sites and mail servers).
Before you decide you want a site blocked, a word of warning. If you quit SelfControl before the alloted time you still won't be able to get to your blocked sites. Reboot your Mac? Nope, SelfControl will continue to block the site until the timer has wound down.
SelfControl is free for the taking (and it's even open source) and requires OS X 10.5 or above.