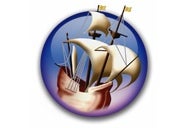 Lately I've been doing more and more of my heavy-lifting word-processing on NeoOffice, rather than Microsoft Word, Google Docs, or anything else. (I'm finishing up a book, "The Internet of Elsewhere," due out in Q1 2010.) I find NeoOffice to be much more responsive than anything else I've used—and heck, it's free.
NeoOffice, as those of you keeping score at home may already know, is an offshoot of the OpenOffice project, which aims to bring free word-processing, spreadsheet, presentation and other capabilities to most common platforms. Version 3.0 includes pretty much all of double-O's features, as well as a few more. That includes support for the Media Browser, trackpad gestures (if only I had a newer MacBook so I could try this one out!), image import from scanners and cameras, and grammar checking under OS X Leopard, among many others.
The download will run you about 400MB and there are separate installs for Intel and PPC chipsets. You'll need OS X 10.4 or higher, at least 512MB of RAM, and 4GB of free hard drive space in order to run the program.
Now if you'll excuse me, I've a book to finish.
[via TUAW]