With the news that Macworld Expo will move from its traditional time in January to February in 2010, IDG World Expo is trying to rework the annual trade show to make it more appealing to show goers and vendors alike. Vendors we spoke to who typically exhibit at the show were excited about the change, and feel the show is still an important part of the Mac community.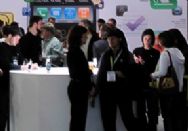 Some of the excitement comes from the reduced costs companies will have to pay to attend the show. Early January is still peak holiday travel season, so prices usually remain high. For companies transporting several people (sometimes 10 or more), the savings on travel, hotels, and other associated costs by moving the show to February 9 to 13 can be significant.
"As a businessman I need to look at all the costs," Paul Kafasis, CEO of Rogue Amoeba Software, told Macworld. "And we need to know that people will be there. We definitely want to be there."
Longtime Mac developer Rich Siegel, CEO of BBEdit-maker Bare Bones Software, said he hasn't made a decision on whether or not his company will exhibit in 2010. However, Siegel said that his position is no different than any other year for him.
"We tend to make those decisions on an operational basis," said Siegel. "When we get to the commitment point, we'll make the decision."
Siegel and Kafasis both said they will be attending the show regardless of whether their companies exhibit or not.
Jean MacDonald, marketing director for SmileOnMyMac, said the company has signed a letter of intent with IDG World Expo to exhibit in 2010, but hasn't made a final decision on whether or not to exhibit.
"It's too early to say whether we are going to commit—we are still waiting to hear about pricing. Until we have a better handle on the costs, we won't be able to say yes for sure."
One change that all of the developers really liked was having expo open on Saturday. Typically, the conference and exhibit open from Tuesday to Friday, but in 2010, the conference portion of the show will run from Tuesday to Saturday and the exhibit hall will be open from Thursday to Saturday.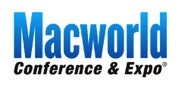 That's an important change for two reasons. First, But Paul Kent, vice president and general manager of Macworld Expo, said the reduction in exhibit hall hours will be factored into new rates for exhibitors. And second, vendors hope to attract new people to the show. With the exhibit hall being open from 10:00 am to 6:00 pm daily, some vendors felt that they were missing out on a lot of potential customers who couldn't make it because they had to work—by opening the show floor on Saturday, everyone has the opportunity to make it for at least one day.
"Having [the exhibit hall] open on Saturday is going to be a good thing for consumers and businesses," said Alex Grossman, president and CEO of RAID storage company Active Storage.
Grossman, a former executive on Apple's server team, said his company is excited about having Expo in February, and is planning for the event. What Grossman is waiting for is a little different than some of the other vendors—he is waiting to see what IDG World Expo does to attract professional customers.
"Pros need a place to go," said Grossman. "I hope that Macworld is that place,"
With the pro enterprise market, customers want to sit down and talk about products—most companies are not willing to make a large purchase based on marketing material on a Web site. Macworld Expo gives customers a place to see how things are done in the real world.
The conferences are another area where Grossman feels Macworld Expo has an advantage in the industry. "There aren't a lot of places today where you can get seminars on Apple," he said. "If you can get them they are consumer oriented. This gives us a way to get in there and do it."
Even without Apple attending Macworld Expo 2010, companies feel IDG World Expo is moving in the right direction and making the important decisions to see the show into the future.
"I'm really happy to see that IDG gets it and sees that things can't be business as usual minus Apple," said SmileOnMyMac's MacDonald.
[Both Macworld and IDG World Expo are owned by IDG.]