At a Glance
Expert's Rating
Pros
Large display
SD media
Removable batteries
Cons
Stuttering zoom
Internal microphone picks up operation of controls
Poor color and light performance
Our Verdict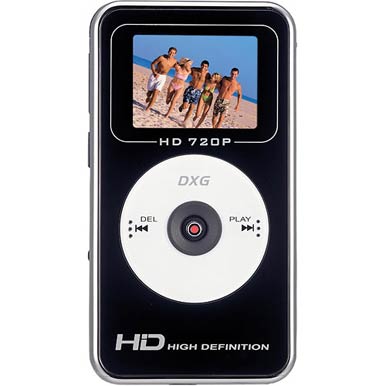 Pocket camcorders have made shooting high-definition video affordable for just about everyone. Of course, there are compromises. Pocket camcorders such as Pure Digital's Flip MinoHD ( ), Kodak's Zi6 ( ), and Creative Labs' Vado HD ( ) offer no image stabilization or optical zoom and their performance in all lighting environments is hardly perfect. Still, these cameras produce a decent picture under typical outdoor lighting conditions.
The same can not be said, however, for today's least-expensive HD pocket camcorder, DXG's DXG-567V. This pocket camcorder, which retails for around $100, is pretty awful. Before I describe the depths of its awfulness, here are its specs.
Like the Kodak Zi6 and Flip Ultra, it runs off two AA batteries, which is convenient if you're out and about and the camera runs out of juice. And, like the Zi6, it stores its video on an SD card. Again, another convenience as you're not limited to an hour's worth of shooting as you are with the Flip and Creative cameras. The DXG camcorder is about the same size as the Kodak camcorder, meaning that it's bulkier than the Flip or Vado. It also uses the same kind of joystick control found on the Zi6.
It includes two video output ports, one for composite (standard definition) video and another for component (HD) video. Compatible cables are included in the box as is a battery charger. Also in the box is a copy of ArcSoft's Total Media Extreme software that totally doesn't work with a Mac (which is fine as you'll do your editing in iMovie anyway). It has a 2-inch (diagonal) display, a 2X digital zoom, and shoots 720p (1,280 by 720 resolution) video using the Ambarella AVC encoder. And like all of these other pocket camcorders, the camera bears a USB connector you use to transfer the camcorder's video to your computer.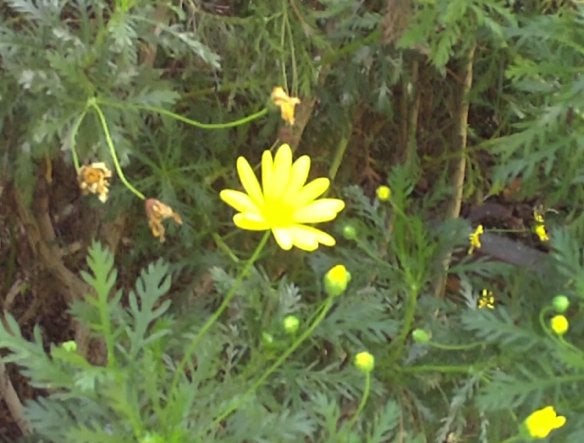 These are decent specs but they amount to very little if the video that comes out of the camera is terrible. And, in general, it is. Shoot a bright object, for example, against a darker background—say, a yellow daisy amongst green foliage—and the color of the bright object is completely blown out. When you move the camera from one kind of lighting to another—from bright sunshine to shadow, for instance—it takes a long time for the camera to adjust. Things can get really dark or really bright for a second or more. When you use the zoom, the resulting video stutters rather than zooming smoothly. And the internal microphone picks up the sound of you moving the joystick, as you would when zooming in and out.
Macworld's buying advice
In these trying economic times, it's important to be a frugal shopper. But there's no reason to throw your money at products that perform poorly, no matter how little money you're throwing. Even at a hundred dollars, the DXG-567V HD camcorder is no bargain.
[Senior editor Christopher Breen is author of The iPhone Pocket Guide, third edition and The iPod and iTunes Pocket Guide, fourth edition (Peachpit Press, 2008).]