Nova media has introduced the iCON 225, a new USB-based 3G modem for the Mac. It costs €117 (US$156).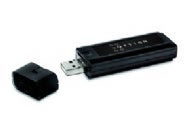 The iCON 225 resembles a USB thumbdrive, but when connected, it enables your Mac to communicate via 3G wireless data networks at up to 7.2 megabits per second download speed. It works via HSDPA, quad-band EDGE and GPRS networks.
The iCON 225 is not SIM-locked or bound to specific providers, according to the company. It works via HSDPA on all 2100 MHz networks, which are commonly used in Europe and Asia, and works via EDGE and GPRS in other countries.
Nova media includes Launch2net, its "wizard" software that helps users configure the modem or use in their country. It includes connection settings for most mobile network providers worldwide and also provides connection statistics.
System requirements call for Mac OS X 10.4.11 or Mac OS X 10.5.2 or later. A lanyard and USB extension cord are also included.