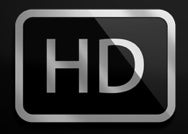 Not content with all those new features that came with iTunes 8 and iTunes 8.1? Have no fear: iTunes 8.1.1 is here to save the day. And by "save the day" we mean fix a few bugs, add a new feature, and generally get down tonight.
The big news is that 8.1.1 slips in the ability to rent HD movies via iTunes, a feature that was previously only available on the Apple TV (though Apple touted it last month when the company announced HD movie purchases). Renting HD movies will cost $5 and titles should generally be available for rental within 30 days of release.
Apple, in its infinite wisdom, has also seen fit to give us a few hints about what this new kid on the block can bring us that iTunes 8.1 simply couldn't handle, such as addressing mysterious "issues" when syncing your iPhone or iPod touch. We're not sure precisely what those issues are, but hopefully those having problems will find them now solved.
The 66MB update requires either Mac OS X 10.4.10 or later or Mac OS X 10.5 or later, and is available from Apple's Web site or via Software Update.