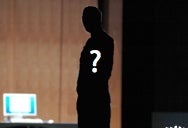 Steve Jobs may be on a health-related leave of absence, but that doesn't mean his presence isn't still felt. Sure, maybe Apple employees are able to use elevators without having panic attacks. And maybe the all-turtleneck all-the-time campus dress code has been relaxed a little (Friday reputedly is now wear-a-button-down-shirt-or-a-turtleneck-if-you-prefer day). But, still, you'd better not suggest putting buttons on a device, lest you find yourself on the receiving end of a wrathful Jobs video-iChat conference.
Despite his absence, Steve Jobs is still large and in charge, according to a report by the venerable Wall Street Journal. This isn't really a surprise, though: in his e-mail announcing that he would be taking leave, Jobs said he planned "to remain involved in major strategic decisions" during his leave.
The Journal says that Jobs has had a hand in developing future products, such as new models of iPhones, the iPhone 3.0 interface, and a "a portable device that is smaller than its current laptop computers but bigger than the iPhone or iPod Touch." Interestingly enough, those all happen to be the examples given under the definition of "major strategic decision" (in my dictionary, anyway—I realize that you may not all have a copy of Moren's Third Edition Glossry of Apple Business Terms on your desk, though).
Jobs has kept clear of the limelight since beginning his leave of absence; there's been nary a statement or word from the Apple CEO since his e-mail announcement to Apple's staff. The March iPhone 3.0 preview event was ably run by the tag team of Apple vice presidents Greg Joswiak and Scott Forstall, while Chief Operating Officer Tim Cook has managed day-to-day operations. Questions about Steve Jobs's status have been met with a boilerplate response from Apple PR, saying that Jobs's health is a private matter and that the CEO still plans to return to the company in June as he originally stated.
It hasn't escaped the notice of some bloggers that June also marks Apple's annual Worldwide Developers Conference, leading to rumors that Jobs may return to give the conference's keynote presentation. It's unlikely that Apple will commit to that, in case he's not ready by the first week of June, but I wouldn't be surprised to see him make a brief surprise appearance.