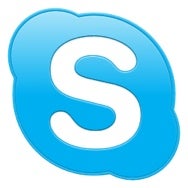 I'll admit to being a little puzzled when Internet auction giant eBay acquired voice-over-IP company Skype back in 2005. Sure, Skype was a neat little operation, and at a cost of $2.6 billion, it seemed clear that it was worth something, but it never quite made sense—not like eBay's acquisition of PayPal, for example, which meshes neatly with eBay's bread-and-butter.
And indeed, it appears that things weren't completely rosy in the small nation of SkypeBay. On Tuesday, eBay announced that it would be spinning off Skype and launching an initial public offering (IPO) in the first half of 2010. In the press release, CEO John Donahoe said that the two companies had "limited synergies"—in other words, they're breaking up because they didn't have enough in common.
Skype is arguably the most prominent VoIP company around. It boasts more than 400 million subscribers and its recently released iPhone client made a big splash, with more than 1 million copies downloaded in the first thirty-six hours of its availability.
Skype's been doing well for itself, with revenues of $551 million in 2008, and it seems likely that revenue will continue to trend upwards, forecasting revenuve of $1 billion in 2011—a tempting target for a stock offering. The company has a lot of potential for growth, even more so if appeals to the FCC and European Union to open up the telecommunication field bear fruit.