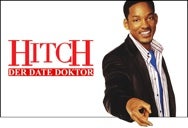 Achtung, baby! Apple announced on Thursday that Germany has become the sixth country to boast films available from iTunes and the first non-English-speaking one. Germany joins the United States, the United Kingdom, Canada, Australia, and New Zealand in selling movies online. The German iTunes Store was also the first non-English-speaking branch to start offering television shows back in 2008, proving that the relationship between Apple and the Deutchsland is second only to that between bratwurst and beer.
As of today, German iTunes customers can purchase or rent movies from the iTunes Store, including popular titles such as Ein Quantum Trost, Ananas Express, Sex and the City: Der Film, and The Dark Knight—seriously, you can translate the title "Quantum of Solace" but not "The Dark Knight"? Still, I think that my favorite German title is the 2005 Will Smith vehicle Hitch – Der Date Doktor.
Major studios such as Paramount, Warner Bros., Disney, and MGM are onboard, along with indie studios like Universum and Shorts International. The spoken tracks of the movie appear to vary from title to title: some are in German, some are in English, and some apparently allow you to choose between the two.
Purchasing movies works on the usual tiers: €7.99 for catalog titles, €9.99 for recent releases, and €13.99 for new releases. Rentals are €2.99 for older titles and €3.99 for new releases, with HD versions costing one euro more (several of them seem to say that the HD versions are only available on the Apple TV). As in the U.K., German residents have 48 hours to finish watching a movie once they've begun it, in contrast to the 24 hours that U.S. consumers have.
Now that Germany has joined the iTunes movie club, we expect to see the rest of Europe show up in the near future. And then…the world!