It's clear that the real environmental hazards of consumer electronics come not from using them but from disposing of them. As Jim Puckett, the founder of the Basel Action Network (BAN) recycling watchdog group puts it, "It just so happens that the most benign part of a product's lifecycle is when it's sitting on your desk. That happens in rich countries. The ugly parts of the lifecycle, the dirtier parts, the production and the waste, happen in developing countries."
Apple's recycling program, which operates in 95 percent of the countries in which it does business, takes back old computers, monitors, printers and other e-waste at no charge.
Many companies ship their e-waste overseas. Apple says it doesn't. Its policy reads, "No waste from Apple's U.S. recycling program is shipped outside North America. All recovered materials are processed domestically, with the exception of some commodity materials that can be recycled for future use."
But some people think that the bit about "commodity materials" gives Apple a loophole. BAN is trying to pressure Apple and other tech companies into explicitly promising not to export hazardous e-waste to developing countries. Specifically, BAN wants these companies to sign its Manufacturer's Commitment, a straightforward pledge not to export hazardous e-waste to developing nations, either directly or through third-party recyclers.
At press time, of the major tech companies BAN is targeting, only Sony had signed the Commitment; Apple, as well as Dell and others, had not.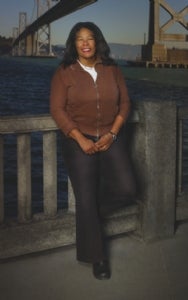 Apple counters that it audits its recycling partners closely and that it does not export hazardous tech trash. Environmentalists would like to know who these partners are, but Apple and other manufacturers aren't saying. "Most companies have not been very straightforward about who's in their recycling chain, and what they actually do with the material," says Sheila Davis, the executive director of the Silicon Valley Toxics Coalition (SVTC), which has been tracking the electronics industry since 1982.
This lack of transparency makes it difficult to assess Apple's e-waste operation. "It's very difficult to track, and you almost have to have internal knowledge of what their operations are," says BAN's Puckett. "If we knew which recyclers they use, if they could tell us that, then we could find out where the (e-waste) is going."
[Jeff Bertolucci is a technology and business writer in Southern California.]