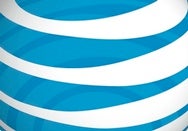 If you are one of the many AT&T customers who have been suffering from more bars dropped calls in a lot more places, you may soon be able to sleep better and, as an added bonus, stop evangelizing Skype to your friends who just don't care.
According to Web site Telephony Online, AT&T is doubling the downlink capacity of its High-Speed Packet Access (HSPA) 3G network in the US, from 3.6Mbps to 7.2Mbps, essentially widening the wireless tubes for your restaurant recommendations and my phone calls (or, at least, attempted phone calls). The recent surge in data-hungry devices—the iPhone, cheaper data-card services for notebooks, and netbooks with 3G connectivity built right in—has put a strain on AT&T's network. So, besides AT&T's sluggish reaction, iPhone owners are partly to blame for why the faster 3G service can sometimes seem sluggish or dead in the water, and why completing even just a five minute phone call has become the stuff of myths and legends in some major markets, such as my hometown of Chicago.
With uncanny timing for the rumored launch of a third version of the iPhone this summer, AT&T Mobility VP of Technology Realization Scott McElroy told Telephony Online that these network upgrades are already testing in two US markets. The company says it plans to share this boosted capacity with the rest of the network soon, but AT&T spokespersons did not return Macworld's request for an estimated rollout period as of this writing.
It sounds like iPhone owners and the rest of AT&T's wireless customers can look forward to a more responsive, reliable network by the end of 2009. McElroy also mentioned that AT&T plans to begin migrating to the much faster HSDPA+ standard, which offers theoretical speeds of up to 21Mbps and even 28Mbps, later this year.