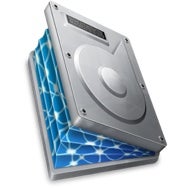 The Finder is still the heart of the Mac OS, twenty-five years after its introduction, but some things never change. For example, working with remote drives in the Finder can often be a headache, and some features—like writing to remote FTP shares—have never been supported. That's where ExpanDrive ( ), which allows you to mount remote FTP and SFTP servers as readable and writable volumes in the Finder, comes in.
On Thursday, ExpanDrive released version 2.0 of the program. The new version adds a number of new features, including a revamped SFTP engine, support for Amazon's S3 service, and a refreshed user interface. The company says transferring large files should be more than twice as fast as the previous version, and additional bugs and kinks have been worked out of the FTP support.
ExpanDrive 2.0 costs $40; if you're upgrading from the previous version, it's just $20. If you bought ExpanDrive within the past 60 days, though, the company will take care of you: the update is free. The program requires a G4, G5, or Intel Mac running Mac OS X 10.4.1 or later. There's also a 30-day trial if you want to give it a shot before buying it.
Personally, I've been using the program since very early in its 1.0 stage and I've found it invaluable for avoiding having to fire up a full FTP client every time I want to copy a file to one of my remote servers. Finally, mounting FTP volumes in the Finder works like it should.