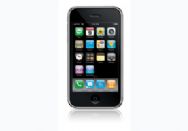 We're back with another installment of Cooking with Unsubstantiated Rumors. This week, take a pinch of Verizon Wireless, add a dollop of Apple's iPhone, and you end up with a tantalizing souffle of the country's most popular smart phone with the nation's most far-reaching wireless network.
If this all sounds like warmed-up leftovers, that's because we discussed the same thing just a few weeks back. Verizon CEO Ivan Seidenberg said recently that he'd be pretty happy to have Apple's handset on his network, though he thought it unlikely to happen before Verizon upgraded to its 4G network.
That didn't stop USA Today, however, which on Monday ran a story suggesting that the two companies are in "high-level" talks—in business terms, that could of course mean anything from canoodling on Lookout Point to hurling epithets at each other over a conference table.
The USA Today story has it that Apple and AT&T's exclusive deal ends next year, even though the paper—the very same writer, in fact— said in 2007 that it was a five-year contract. Of course, the terms may have been renegotiated at some point, but neither story quotes a source in reference to the deal's length.
And, of course, there's the matter of Apple's COO—and, let us not forget, acting CEO—Tim Cook, who said in last week's quarterly conference call that there were obvious technological reasons that Apple was sticking with AT&T over Verizon, at least for the present:
From a technology point of view, as you know, Verizon is on CDMA. We chose from the beginning of the iPhone to focus on one phone for the whole of the world, and when you do that, you really go down the GSM route, because CDMA doesn't really have a life to it after a point in time.
It seems likely Apple—in its fondness for simplicity—will want to stick with the "one phone for the world" approach, and for now, anyway, that means no CDMA phone. Of course, Verizon's plan to move to LTE, the next-generation version of the GSM standard, in the future might mean a whole new ballgame, but we're still a couple years away from that.
So, yes, that hissing sound you hear is the souffle collapsing in upon itself. If you're holding out for the tasty mélange of iPhone à la Verizon, you might want to have a snack in the meantime, because it's going to be a bit of a wait.