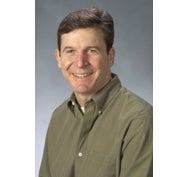 Word on the Internet street has it that Apple is adding to its portfolio of industry experts, this time in the realm of graphics processors. According to his Linked In profile, Bob Drebin has joined the company as a Senior Director.
Drebin previously worked as an Engineering Director at graphics-card-maker ATI Technologies. When that company was acquired by processor manufacturer Advanced Micro Devices in 2006, Drebin went on to take a position as Chief Technology Officer of AMD's Graphics Products Group.
Speculation about Drebin's role at Apple has revolved mainly around a couple different products, both graphics related. One is the handheld space, which has become one of Apple's graphics-centric product lines. Drebin's expertise might reflect Apple putting more focus on the graphics capabilities of the iPod touch and iPhone, to bolster its popular game-playing platform.
In addition, the forthcoming update to Mac OS X, Snow Leopard, also has some strong links with graphics. Snow Leopard's support for OpenCL allows it to take advantage of a machine's graphics processing unit (GPU) to offload processing from the CPU, for those times when the GPU's resources aren't being taxed by something as intensive as game-playing.
Of course, for all we know, he's working on some other project entirely (please say Star Wars-style holograms, pleeeeease). Apple doesn't always tout its personnel—Drebin's no exception; you won't find record of his hire anywhere on the company's public site—but his addition to the company suggests that Apple is taking a vested interest in graphics processing.
[via Ars Technica]