There's a lot of hubbub this week over reports that Verizon and Apple are engaging in "high-level talks." Some think the two companies would make the world's cutest couple, while others think that the two couldn't make it work if they were the last two companies in a world obliterated by an apocalyptic zombie outbreak.
The potential relationship would certainly seem to have its share of promise and pitfalls in equal measure, so in the interest of fair and balanced reporting, we decided to give each side of the debate an ardent champion, two voices that would be perfectly and evenly matched against each other in laying out the yea's and nay's of the situation. Two combatants who would know each others' ins-and-outs, stratagems and tactics, gambits and tricks as well as they would know their own.
Then we scrapped that idea and decided that it would be far more fun to have me debate the one person I always seem to agree with: myself.
Point: Verizon and the iPhone are a match made in technology heaven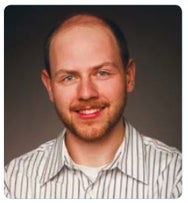 If there's one weak point in the iPhone's seemingly Achillean invulnerability, it's the tendon named AT&T. Since day one, potential iPhone customers have hemmed and hawed over purchasing the handset because of the necessity of switching providers, many of them from AT&T's primo rival, Verizon Wireless.
So the news that Apple and Verizon might strike a deal to bring the iPhone—or other portable devices—to that network has consumers hearing Handel's Hallelujah chorus. Verizon reportedly passed on a chance to help bring the iPhone to the market way back when the device was still in the planning phases, as it was hesitant to give Apple the share of subscriber revenues that AT&T proved all too willing to shell out.
Since then, the Apple-branded handset seems to have become the "one that got away" for Verizon. The iPhone's gone on to be a blockbuster seller, meaning not only plenty of profits for Apple, but enough for AT&T as well. The wireless provider said it activated 1.6 million of Apple's handsets in the most recent quarter, many of whom were apparently converts from other networks. It's been said that the iPhone may be a substantial factor in keeping AT&T's wireless business in the black, given its lately shrinking profits.
That's certainly a tantalizing target for Verizon, but what does Apple get out of the deal? Having once been spurned by the company, why would the iPhone maker go back to them now? Simple: because it's good business. Despite AT&T and Verizon duking it out for the title of the nation's best network, Verizon's remains widely perceived as more robust with wider coverage, while many AT&T customers complain loudly of dropped calls and poor coverage. If AT&T's the chink in Apple's armor, then it's no surprise that Apple wants to patch it up with stronger stuff. Who better than the nation's self-proclaimed "largest 3G network" to fill the gap?
Of course, matters are complicated by the exclusive deal that AT&T and Apple have supposedly struck, which takes the two companies through 2010 or 2012—accounts vary. It's possible the terms of that deal have changed—recent stories have AT&T trying to get Apple to extend the contract—but it also lends credence to a recent story, published on Tuesday by BusinessWeek , that Apple's shopping other devices to Verizon. Presumably those devices wouldn't be subject to the same exclusivity arrangement.
There're also challenges on the technology front, as Apple COO Tim Cook pointed out in the company's most recent financial conference call, when he effectively declared the death of CDMA, Verizon's wireless protocol of choice. However, as Verizon is planning to transition to the GSM-compatible LTE standard for its next-generation network, those hurdles will be moot within the next few years.
With all that amassed evidence, the question, then, is not "why Verizon?" but rather "why not Verizon?" So it seems like the stars may finally have aligned for Verizon and Apple to live out their happy ending together.
Counterpoint: Why not Verizon?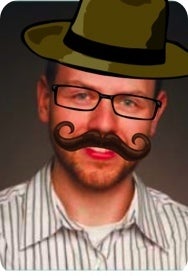 Apple ditch AT&T for Verizon? You gotta be nuts, Moren.
Look, I'll be honest. The biggest reason I don't want Verizon to team up with Apple? I'm worried Apple will put that "Can you hear me now?" guy in an ad with Justin Long and John Hodgman. I'm not sure my poor, frail heart can take that.
But seriously, folks: Verizon and Apple? It's about as likely as Bruce Willis and Cybill Shepherd teaming up for a Moonlighting reunion.
We've now reached the aphorism segment of the rebuttal, for which I'll toss out the old chestnut about not changing horses midstream. Apple and AT&T have been partners for two years now, and while that might not exactly be considered "a long-term relationship" in the worlds of business and technology, it's worth remembering that they've released two models of the iPhone together. Even if Apple were going to toss that aside, it wouldn't do so lightly. Someone needs to think of the children, after all.
Verizon's certainly a likely partner enough. It's not as though Apple's going to jump ship for T-Mobile or Sprint, neither of which can match the heft of Verizon or AT&T. But even though Verizon may brag about its amazing network, AT&T still has 78 million subscribers—certainly nothing to sneeze at.
While the technology hurdles are not impossible to overcome, the chances that Apple's going to make a CDMA-based version of the iPhone go by the names of "Slim" and "None." An LTE phone for the forthcoming 4G network is a possibility since it'll be GSM-compatible, but given how recently most of the providers finished rolling out their 3G networks, it's going to be a while before the 4G networks reach anywhere near the same level of market saturation.
Why not two separate models? It just doesn't seem like Apple's modus operandi. For one thing, two models means extra expenses for the company: two sets of manufacturing, dual infrastructure requirements, multiple customer support personnel and training. For another, compared to GSM-based technologies, which is in use in most countries around the world, the CDMA standard exists in very few places outside of the U.S. Besides, there's the matter of philosophy: Apple is all about limiting choices—it doesn't want the customer to have to think about EV-DO versus HSPA, or which provider they need to get a contract with: Apple just wants them to buy an iPhone and be done.
Verizon, of course, would desperately like to be offering some sort of handset that would give the iPhone a run for its money. The company made forays into the touchscreen space with the LG Voyager and the BlackBerry Storm, but try as the provider might, nothing has quite managed to compete with the iPhone's ease-of-use, broad application platform, and sleek design. Verizon's shown itself willing to play the field with anybody, too: a report in Tuesday's Wall Street Journal suggests that the company is also courting Microsoft to partner for an as-yet unannounced phone product. That might not sit well with Apple, given that the company enjoys being the center of attention.
The more likely explanation for the Verizon and Apple talks, as some have suggested, is to give Apple some leverage against AT&T. When Apple discontinued the original iPhone in favor of the iPhone 3G, the company gave up most of the concessions it'd wrung out of AT&T—such as a cut of subscriber revenues—in return for the wireless provider subsidizing the phone's price. That lower cost helped propel the iPhone 3G into its widespread popularity; if Apple could cut that price further, or keep it steady and get its subscriber cut back, that'd make things that much sweeter for the company.
But Apple's only likely to talk AT&T into those terms if it's got a substantial bargaining chip, in this case a reasonable rival to turn to in lieu of AT&T. And in the current circumstances, Verizon is a prime candidate. But actually making a deal with Verizon isn't what Apple's after: it just wants to bluff AT&T into folding its hand.