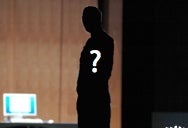 Tuesday's meeting with the Woodside Town Council, featuring Apple CEO Steve Jobs's request to demolish the dilapidated house on one of his properties, went forward as planned, but according to Palo Alto Daily News, Jobs himself was not in attendance.
According to Jobs's lawyer, Howard Ellman, who represented him at the meeting, the reason the CEO didn't attend had to do with his health. "I don't think he would be strong enough if we were here until 1 a.m., and I think there's a strong possibility of that," Ellman said.
Of course, you can't really blame Steve for that—I mean, one in the morning is just about my bedtime these days, and I'd probably fall asleep if I had to sit around at a town council meeting until the wee hours. Plus, Steve's got about 25 years on me, to boot.
The last update we had on Steve's health was the boilerplate response that CFO Peter Oppenheimer gave during Apple's quarterly financial results conference call last week, when he said:
We look forward to Steve returning to Apple at the end of June.
And that's all she wrote on the subject. Steve is, at the moment, still supposed to return at the end of June (a scant two months from now), just as he said when he first announced his leave of absence last January. Reports in the interim say that, as Jobs also promised, he has remained involved in the company's "major strategic decisions".
Meanwhile, questions have swirled about whether or not the CEO might make an appearance at Apple's Worldwide Developers Conference in the first week of June. In years past, Jobs has often given the keynote address at the conference, one of Apple's most prominent annual events. On Tuesday, Apple announced that WWDC had already sold out; the company's widely expected to discuss new versions of both its iPhone and Mac operating systems this year.
Personally, I think Steve will likely stick to his promise to return at the end of June, but I'm not ruling out a surprise appearance at WWDC if he feels well enough.