At a Glance
Expert's Rating
Pros
A decent selection of customization options
Cons
Sub-par image quality and mediocre audio
No personal media playback or Internet features
Our Verdict
Vizio's VO42E is one of the least expensive 42-inch LCD HDTV sets that Vizio offers. It's also one of the lowest priced on the market, which might explain why it performed below average in our juried image quality tests. While delivering many impressive user customization options, this HDTV clearly targets users on a tight budget who aren't too fussy about image and audio quality.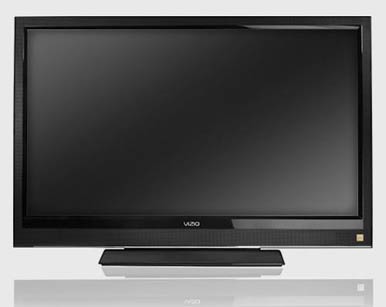 Judges in our lab's juried tests gave the VO42E poor marks for everything from brightness and contrast ("detail loss in shadows") and color (described by many as oversaturated) to sharpness ("details smudged") and artifacts. These results probably reflect, at least in part, the absence of advanced technologies, starting with the VO42E's low 60Hz refresh rate ). Also missing are the smooth motion and the 3D comb filter (a technology that reduces artifacts in TV images) found in the other HDTVs.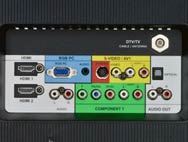 I wasn't particularly impressed by the VO42E's simulated surround sound. Even turned up all the way, it's not very loud, and it doesn't really succeed in creating a sense of space through audio cues.
Other significant missing features include the lack of picture-in-picture support, no network support (and hence no Internet features) and no support for a USB drive or other media for viewing stills, or playing music or video.
The VO42E's main menu options include lots of presets (Standard, Movie, Game, Vivid, Football, Golf, Basketball, Baseball, and a user-defined Custom button); an Advanced Adaptive Luma control for adjusting brightness in dark areas; and an option for dictating whether brightness should be adjusted to save energy consumption. Audio presets are listed as Flat, Rock, Pop, Classical, and Jazz, and there's also Lip Sync control for synchronizing the audio with the video image.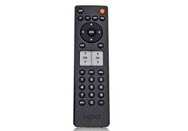 One notable feature for a set at this price is the ability to adjust audio and picture settings for each input type. You get the option of creating your own input labels of up to 8 characters. You also get the usual controls for excluding channels when you surf and for blocking content based on ratings. The menu also includes aspect-ratio settings (Normal [4:3], Full, two Zoom modes, Stretch, and Panorama), which you'll typically access through the remote.
The VO42E's compact, minimalist remote has no support for other home theater components. However, everything is clearly labeled and easy to access, with convenient, oversize channel and volume control rockers.
Vizio VO420E
| | |
| --- | --- |
| Performance | Good |
| Features | Fair |
| Design | Good |
Scale = Superior, Very Good, Good, Fair, Poor
The VO420E has a handsome color quick-setup guide and a good printed manual, both also available in PDF format online.
Macworld's buying advice
Vizio's no-frills approach isn't the problem with this entry-level set: For its low-end price, you don't expect many extras. But in shopping for an HDTV that you'd expect to keep for several years, you might want to search for better image and sound quality.
[Yardena Arar is a contributing editor for PC World.]