InfoMatrix has announced the release of VetFM, a FileMaker Pro-derived veterinary practice management software application for Mac OS X and Windows.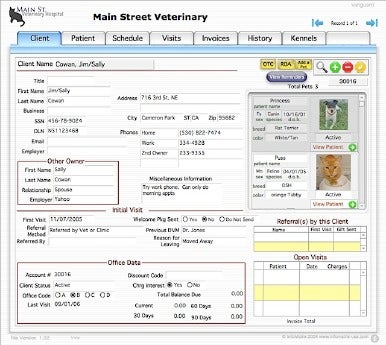 Supporting veterinary clincs and animal hospitals, VetFM features scheduling and boarding capabilities, graphical reminders, invoices and forms, inventory and automatic purchase order generation, advanced medical record management, automatic line item creation based on appointment record, and output to Excel and PDF.
New features in VetFM 3.0 include document management of diagnostic information, followup and notes capability, and an interface to ePetrecords, a veterinary Web portal.
System requirements call for Mac OS X 10.4 or later.