MumboJumbo Games and Macgamefiles.com have announced the Mac release of Luxor 3, a match-three puzzle game. It costs $20; a demo is available for download.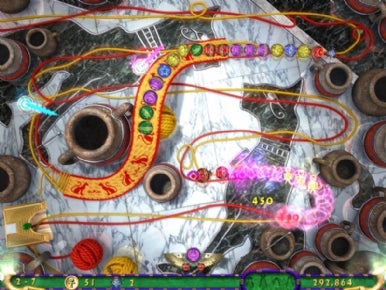 Luxor 3 is the latest installment of a puzzle game akin to Zuma and other similar games — multi-colored balls travel down a track, and you need to shoot balls into place to match three colors consecutively to make them disappear. Your goal is to make the entire line of balls disappear before they reach their target.
Luxor 3 features more than 140 levels, seven different game modes, dynamic play that features branching and merging pathways, upgradable power-ups and new bonus gameplay.
It's something of a return for MumboJumbo — a casual game developer that also operates a PC gaming portal. Founded by members of MacPlay, MumboJumbo has, in recent times, focused primarily on the PC and game consoles. Though we've been assured this is the first of many new titles from the company that will be Mac-bound in the coming months.
System requirements call for Mac OS X 10.4 or later.