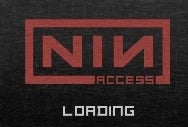 Apple continues to dig itself into a hole with its infuriatingly arbitrary App Store approval process. This time, though, the company has angered a person regarded by many as the voice of the digital music generation: Trent Reznor of Nine Inch Nails fame.
Reznor and his compatriots have worked hard to merge music with modern technology in innovative ways, their iPhone app being a great example. Aside from letting fans view the NIN page and forums in a simple and elegant manner, it also lets users harness their iPhone's GPS to get in touch with other fans in the area. Users can instantly upload pics from NIN concerts onto the Web site, and those stuck at home can watch the action and conversations happen in real time. It's a pretty cool idea—so why has the latest update to this app been rejected by Apple's gatekeepers?
According to Reznor's tweet on the matter, Apple has cited "objectionable content" in the form of NIN's landmark 1994 album The Downward Spiral, parts of which can be listened to through the app. Never mind that you can easily purchase this profanity-laced album through iTunes, or that this feature already exists in the current version of the NIN app, which has been in the App Store for some time.
Needless to say, Trent has a bone to pick with Apple over this rather silly decision, similar to that which led to the denial of an update for Twitter client Tweetie last March. He's posted his thoughts in the NIN forum, in which he calls out Apple for what he sees as hypocritical standards. After all, with Apple's logic, shouldn't Safari and Mail be banned, since they are both more than capable of displaying "objectionable content"?
As long as Apple continues to maintain its obscure app approval process, the company will continue to set itself up for these PR issues. Apple needs to stop trying to be the Disney of mobile technology and get its backward App Store approval process in line, pronto.