Many professional musicians, producers, and engineers use Apple's Logic digital audio workstation software to record and mix music, but one group of musicians is taking that practice a step further. Australian band 26 takes Logic on the road with them, allowing them to perfectly duplicate the sound of their recorded music onstage.
"For me you can't beat Logic," Nick O'Donnell, the band's lead vocalist and guitar player, told Macworld. "I have been a user since Logic 4 and it was the only Mac-based program that really incorporated the recording side with the MIDI sampling side of things. It is the best thing for intergrating the two elements."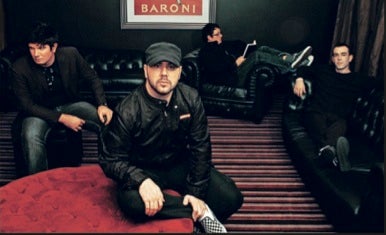 As an audience, we have become accustomed not to hear all of the same sounds from a live performance that we do from a band's recordings. Typically, there are percussion, strings, extra guitars, and other instruments on the album that most bands just can't recreate in a live setting. But that's not the case for 26.
O'Donnell said that it is Logic's ability to recreate the same sounds live as they have on their CDs that make for such a great show. The band's keyboard player, Drew Fellows, has a MIDI controller onstage to trigger the sounds during the live performances.
"We use Logic and the laptop live for our keyboard sounds, backing sounds like strings and percussion, changing my guitar effects, and to supply a click track," said O'Donnell. "We also have a MIDI track that wirelessly sends patch changes to our lighting and visual guy's PowerBook to trigger our visuals and some lighting cues. It all sounds pretty crazy but it makes the show really run smoothly and look really pro on our mini budget."
The band is using an old PowerBook and a Power Mac G5 tower for their recordings and live performances. In fact, they do much of the songwriting on the PowerBook, although they are purchasing some new gear soon, including a MacBook Pro.
O'Donnell said there are a lot of benefits to using Logic in a live performance, beyond having the ability to play back so many instruments in their songs.
"I think other than having to lug a grand piano, Fender Rhodes, a full Hammond Organ, an orchestra, and a choir with you everywhere you go, it is the best option," said O'Donnell. "I used to have to take so much gear out on the road and now I don't even have to take a guitar amp, if I don't want to. And, I think the sound quality is great."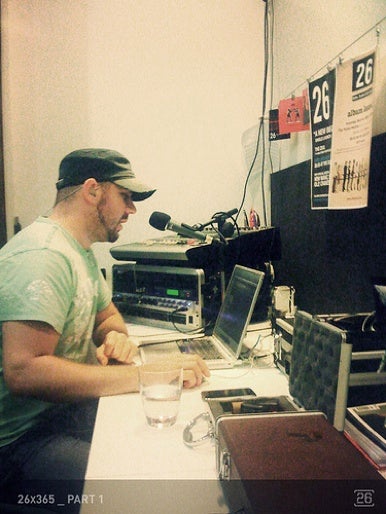 After recording a session in the studio, O'Donnell and Fellows will often take their projects home to work on them. They will record vocal tracks or polish up some of the guitars and not have to be in the studio to it.
This brings up another small problem—with only the two of them, sometimes there is nobody left to push the buttons in Logic, but they figured a way around that using the iPhone. O'Donnell said they use the iPhone to change the keyboard sounds wirelessly, adjust the mix, and arm and record tracks.
The band is currently looking into using Apple's MainStage, which was designed specifically for live performances. They are testing the capabilities of the application to make sure it matches with everything they currently do with Logic.
The band makes use of a lot of other Apple technologies as well.
"Our lives revolve around Logic and Adobe's design suite, but we also use iLife a lot as well," said Fellows. "We have used iMovie to create the occasional video, GarageBand to create podcasts, and iDVD to create promo DVDs. I even prefer to use TextEdit over Microsoft Word."
The band's latest hit "A New Beginning" was just featured on NBC's (recently cancelled) drama series Life. All of the band's music is available on iTunes.