Nine Inch Nails frontman Trent Reznor set off a kerfuffle earlier this week when he told the band's fan base that an update to its iPhone application had been rejected by Apple, citing "objectionable content." That problem has been resolved, according to Reznor.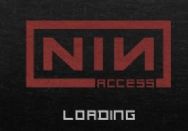 Reznor, who maintains an account on the social networking service Twitter, tweeted on Thursday, "NEWS FLASH: Apple has approved the NIN iPhone app update. Should be live in a few hours. The NIN iPhone app is unchanged, the 'issues' seem to have been resolved."
Earlier this week, Reznor noted Apple's rejection of the an update to NIN Access, an iPhone app that provides users with access to multimedia and community features of the nin.com Web site. The rejection cited "The Downward Spiral" as the cause. The Downward Spiral is Nine Inch Nails' 1994 album, featuring a song of the same name (and the hit song "Closer"). The album is not available to listen to through the application, but Reznor indicated that the song is part of a podcast that can be streamed through the app.
Apple's rejection of the app infuriated Reznor, a self-proclaimed Apple enthusiast, who posted an expletive-laden rant on his Web site's forum excoriating Apple for what he perceived to be an arbitrary iPhone app approval process — a complaint voiced in the past by other iPhone app developers.
"Come on Apple, think your policies through and for [expletive deleted]'s sake get your app approval scenario together," he wrote.