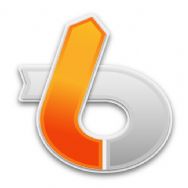 One utility I simply can't live without is LaunchBar—It gives me immediate access to the data I care most about. In particular, I've always loved its Address Book functionality. I almost never delve into the Address Book application itself. I start to type a person's name and all his or her information is at my fingertips.
I can scroll down to an e-mail address, press return, and a new e-mail addressed to that person appears. You can do the same with phone numbers, but by default, LaunchBar simply displays that number in big text—not terribly useful. But if you like to call people using a VoIP service such as Skype or Vonage, you can train LaunchBar to initiate a call.
It starts with a little bit of work on your part by opening up Script Editor, which resides in the AppleScript folder in Applications. Once you've got that open and ready to write some AppleScript, you need to visit one of two Web sites and do some copying and pasting.
If you're using Skype, take a look at this tip from our sister site Mac OS X Hints. For readers dialing in the U.S., the script in the main body of the tip should suffice. The one in the comments should work for international dialers.
As for Vonage users, you can check out this thread on Objective Development's forums (makers of LaunchBar). There are two versions of the script. I've been using the former for a long time (I use a different password for my Vonage account than I do for everything else) to great success. I choose a contact's number from LaunchBar, my phone rings and once I pick up, it dials my contact. No fuss, no muss.
Now your fingers can do the walking, but without leaving your keyboard.