ProjectWizards officially released new versions of its Merlin project-management software and the Merlin Server companion product that allows for collaborative product management. The newly released version 2.7 had previously been available as a public beta. In addition, ProjectWizards also released a 1.0.1 update to the Merlin iPhone app, fixing a connectivity issue.
Merlin Server provides access to projects through Web browsers and iPhones. In a blog post announcing the release on the ProjectWizards Web site, the company said its server offering provides direct access to project files across the Web—ideal for remote collaboration.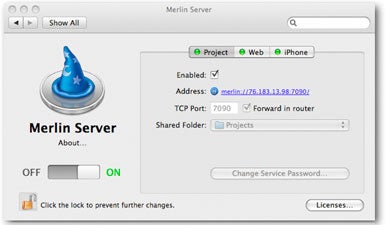 Merlin 2.7 is a free update for 2.x users; the desktop software costs $210 for new users. Merlin Server costs $995 for a single-user license. It includes a a Web-sharing license for 10 concurrent sessions and a single-session iPhone-sharing license.—Philip Michaels
Other Mac software news on Friday includes:
Audiobook CD importer gets update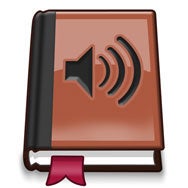 Splasm Software has updated its Audiobook Builder software to version 1.1, adding new features and fixing several bugs. The Mac-only application is designed to make it easier to import audiobook CDs into iTunes.
The update removes the 12-hour Part length limit, provides multiple settings for splittings audiobooks into Parts, gets rid of unnecessary CD tack numbers during import, fixes a problem where audiobooks could end up missing several seconds of audio at the end, and makes minor changes to the user interface.
The 1.1 update is free to current users. Audiobook Builder costs $10 for a single user, or $15 for up to five household users, and requires OS X 10.4 or later.—Jonathan Seff
MacPractice, Soredex collaborate
MacPractice, which makes a self-titled set of practice management and clinical software for doctors, dentists, and chiropractors, said it will develop a Mac driver for OpTime, an intraoral phosphor-plate digital imaging system from Soredex. The driver will let dentists use OpTime with the MacPractice DDS dental practice management program.
Because phosphor plates are wireless, it's easy to position them, making x-rays more comfortable for patients, according to MacPractice. The MacPractice-Soredex collaboration will create a Mac-native digital x-ray system using phosphor plates, MacPractice president Mark Hollis said in a release announcing development of the driver.
According to MacPractice, dentists can buy OpTime from the company now and receive the Mac driver for free later.—PM