Glu Mobile on Monday announced the release of Deer Hunter 3D for the iPhone and iPod touch, a new game based on the best-selling franchise from Atari. It costs $6.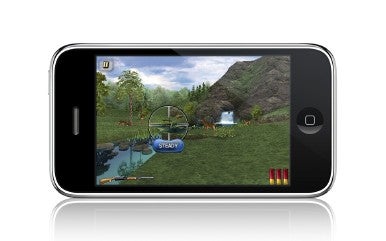 Deer Hunter 3D is a virtual hunting simulation with 3D graphics. Your targets are seven types of animals with true-to-life senses and behaviors, spread across 27 different locations and three worldwide destinations, complete with varied weather conditions and changing seasons.
A virtual trophy room lets you view your best kills and achievements, and you can unlock new weapons, accessories and skills by shooting the biggest animals. There are also two play modes — a "quick play" mode that lets you get straight into the game quickly, and a full hunting mode.
System requirements call for iPhone 2.2 Software Update