While the iPhone's built-in camera is certainly convenient, its small aperture and slow shutter speed can make taking great pictures a challenge, particularly after the sun goes down. Night Camera gives you a few tools to make the most of the iPhone camera when light is hard to come by.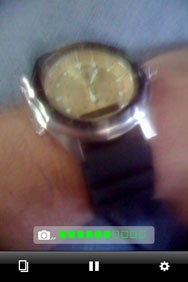 The $1 app from Sudobility bills itself as a solution for taking low-light photography. Under these conditions, the slightest bit of camera movement can result in unacceptable blur.
In Stable mode, Night Camera combats camera motion by using your iPhone's accelerometer to detect motion, delaying the shot until the device is still. You can adjust the sensitivity of this feature in the settings. Stable mode is a wonderful feature, and it is actually helpful in all kinds of shooting situations, regardless of how much light is available.
Night Camera offers a variety of other features that you can mix and match depending upon your situation. A Timer mode allows you to set a delay from one to 60 seconds with four settings in between. The app also features filter settings, which include black-and-white, sepia, and a mode for harsh lighting conditions. All modes can take advantage of a full-screen shutter button. A time stamp overlay is handy too.
Read more…
Once you've got your shot, you can export the image to your iPhone photo library in either 1,600-by-1,200 or 427-by-320 resolutions.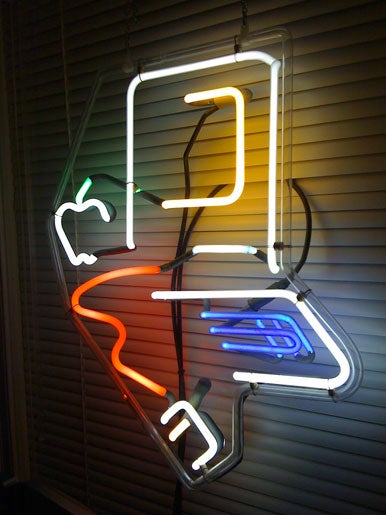 Night Camera brings some wonderful features, but the app suffers from a few flaws. It's a memory-intensive program, so don't be surprised if you experience a freeze from time to time that requires a restart of your iPhone. Also, when you take a photo, don't be tempted to move your iPhone immediately upon hearing the shutter sound and seeing the spinning activity icon. The app takes the photo a split-second after that point, so you'll miss the shot if you move too soon.
Those quirks aside, Night Camera adds many valuable features to the iPhone's much-maligned camera. If you're among the camera's critics, Night Camera is worth a try for anyone looking to take better pictures via the iPhone.
Night Camera is compatible with any iPhone running the iPhone 2.1 software update.
[James Savage is the host of the RetroMacCast a weekly podcast devoted to older Macintosh computers. He can hold the camera still, but what do you do about the subject?]