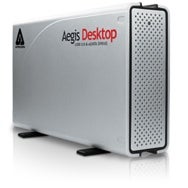 Apricorn has released a new external hard drive in its Aegis line, the Aegis Desktop. Equipped with two eSATA (external SATA) ports and two USB 2.0 ports, the Aegis Desktop contains a 3.5-inch 7,200rpm SATA hard drive in capacities of 500GB, 1TB, and 1.5TB for $119, $169, and $229, respectively.
The package also includes a USB cable, an eSATA cable, a power adapter, and a Data Protection Suite Software CD, compatible with Macs and Windows PCs. The enclosure is also available without a drive for $49.—DAN MOREN
TextExpander 2.6.2 improves menu performance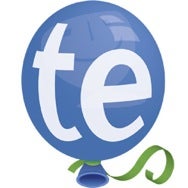 SmileOnMyMac has announced an update to its popular text-substitution and -expansion application, TextExpander.
The new version, 2.6.2, updates the performance of the application's menu and reduces its memory usage.
TextExpander 2.6.2 requires Mac OS X 10.5 and is a free update for registered users of TextExpander 1.x or 2.x; a new license costs $30.—DM
iWeb Animations 2.0 adds 35 new animations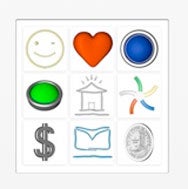 iPresentee on Wednesday released iWeb Animations 2.0, an update to its package of animations for iWeb 2 (iLife '08) and iWeb 3 (iLife '09).
The new version adds 35 animations, bringing the total in the package to 75. New animations include spinning musical notes, pulsating arrows, a waving hand, and boxes with bouncing letters for links to movies, albums, and podcasts.
iWeb Animations 2.0 costs $25, and is a free upgrade for users of iPresentee's $60 iWeb Suite (the company doesn't list any information on whether an upgrade price is available for iWeb Animations 1.0 owners).—JONATHAN SEFF