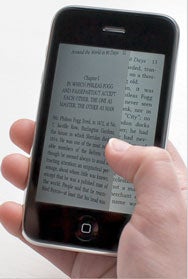 Recently, Apple rejected the iPhone app Eucalyptus entry into the company's App Store. The reason: the e-book reader, which can search the 20,000-plus item classic library of Project Gutenberg, "contains inappropriate sexual content" by allowing access to works such as The Kama Sutra of Vatsyayana.
Eucalyptus's developer, Jamie Montgomerie, wrote about Apple's rejection on his blog, which garnered significant coverage on the Web. On Sunday, Montgomerie wrote that he got a call from an Apple representative who discussed Eucalyptus with him and had Montgomerie resubmit the application, which is now available for purchase from the App Store for $10.
Was the initial rejection another example of the capricious nature of the App Store review process, the work of an overzealous app reviewer whose decision—once spread around the Internet—got overruled? Hard to say, but Apple (eventually) did the right thing, and that's what really matters.