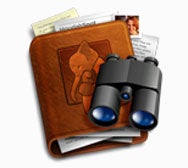 HoudahSpot users have another way to search their desktop and two new ways of viewing results, thanks to the latest version of the Spotlight-based search utility released over the weekend.
Developed by Houdah Software, HoudahSpot is a file search tool that adds capabilities to OS X's Spotlight search feature. Specifically, the utility lets you customize search and results.
HoudahSpot 2.5 adds the ability to search the "any text" attribute using a single criterion. User-entered text is matched against any text attribute indexed by Spotlight, whether it's the title, contents, author, copyright, or other criteria.
In addition, version 2.5 provides two new ways to look at search results. A new grid view presents results using an arranged grid of icons while the CoverFlow view matches the same Finder view introduced in Leopard. Houdah Software also promises improved performance in HoudahSpot 2.5.
The latest version of the $25 software is a free update to existing users. HoudahSpot 2.5 requires Mac OS X 10.5.
Dream Capture update adds support for 1080i, 1080p high-def video
Dream Capture can now record 1080i and 1080p high-definition video as part of its update to version 3.0. In addition, developer The Dream Apps says the application features a brand new interface that simplifies the process of recording audio and video on the Mac.
Other features introduced in Dream Capture 3.0 include a remastered video capture engine that allows instantaneous saving, improvements to audio-capture quality, a Preview function, and added support for a wider range of cameras, codecs, and devices.
Dream Capture 3.0 costs $10; existing users can upgrade for free. The application runs on any Mac with a G5 processor or better, but an Intel-based machine is recommended by The Dream Apps.
BackupLoupe update tackles bug, added features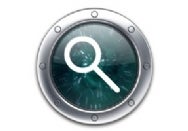 Soma-zone has updated BackupLoupe, its Time Machine-backup browsing utility, to version 1.1.
According to release notes for the update, BackupLoupe 1.1 fixes the "Unable to save scan results" error reported by some users. The update also adds a configurable date format, and the BackupLoupe window now remembers its last position and size.
BackupLoupe is a Finder-based file browser that displays a list of recent backups and their size along with a Column file browser listing files and sizes. The utility costs €1.