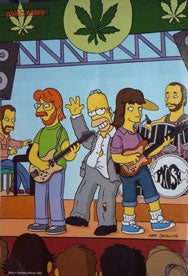 Back in April, Apple made good on its promise to sell only DRM-free music on the iTunes Store. As part of that switch, the company also adopted a tiered pricing structure for individual tracks: 69 cents, 99 cents, or $1.29.
So it struck me as odd on Tuesday when the band Phish released "Time Turns Elastic," a single from its upcoming album, exclusively on iTunes for the non-standard price of $1.99.
How does this fit in with Apple's neat three-tiered variable pricing, then? If you visit the song's iTunes page, you'll notice that although the song is marked as a single, the button next to the price reads Buy Album as opposed to Buy Song. Also, at the bottom on the page it shows that tracks is Album Only, and it clocks in at 13:29, longer than the standard length for a song offered as an individual download. Yet, on its Web site, Phish clearly refers to it as a track:
We're excited to announce the release of "Time Turns Elastic," a new track from Phish's forthcoming studio album, available now for download exclusively at iTunes. To download the track, please click here.
Now $2 for a 13-plus minute track seems well worth it to me (to be fair, I've been listening to Phish for the past 15 years) but such a move does beg the question: how variable is Apple's variable pricing?
[Updated at 11:34AM pacific: the price has now dropped to $1.29.]