Even for what is reputedly a somewhat smaller-than-usual annual update, iOS 17 still brings with it a host of new features. As the beta process begins, there's plenty to investigate and try out ahead of the software's full release this fall.
But as I perused the capabilities that are part of this latest upgrade, something interesting struck me: an older technology appears to be having its moment in the sun, as Apple embraces its utility in a bunch of new ways. That's great not only because it means new features, but also because–as it's something that's been around for a while–those new features will be available on any iPhone that runs iOS 17.
I speak, of course, of the iPhone's near-field communication (NFC) chip.
Pay to play
The iPhone's NFC support goes back almost a decade, to the iPhone 6 family. At the time of its introduction, NFC was exclusively enabled for use with Apple Pay, which was rolled out at the same time. It wouldn't be for another three years that third-party developers would be able to add limited support for using NFC within their own apps, and not until just last year that the company finally allowed third-party payment apps to use NFC for accepting transactions. (For which you can probably, at least in part, thank the European Commission for an antitrust investigation.)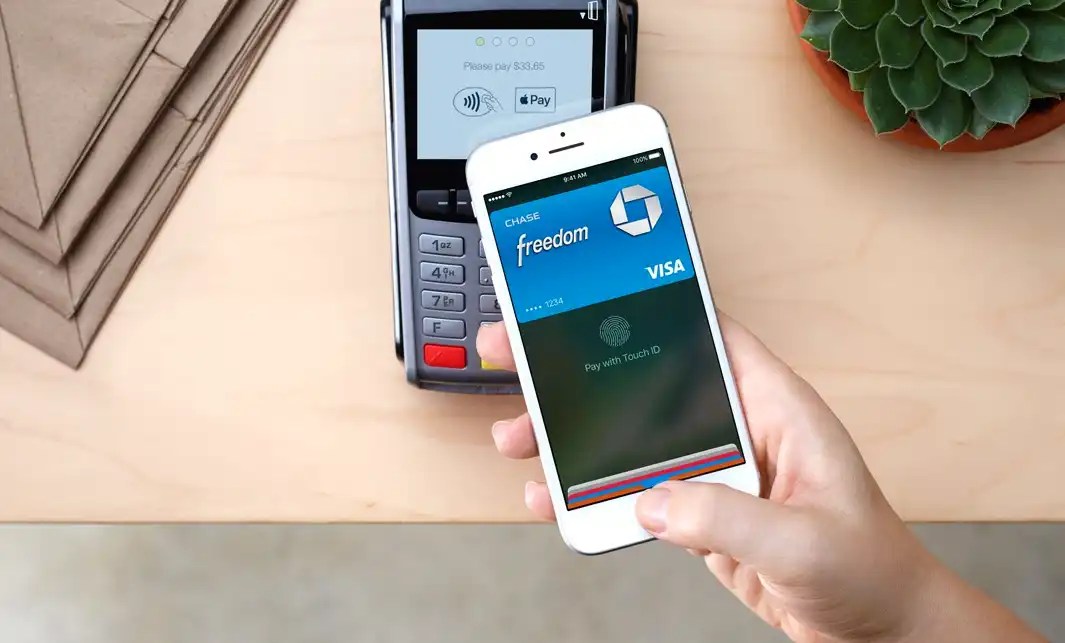 Apple
Other than handling payments, however, Apple has been slow to figure out other ways to use NFC's capabilities, in large part because it seemed focused on technologies that required buy-in from other companies. One big push, for example, has been to allow using your iPhone as a key for various things: your car, your home, your hotel room, your dorm, and your office. But not only does that require car companies, makers of smart locks, hotels, and more to update their hardware and software for compatibility, it also often requires users to invest in new infrastructure as well. And very few people are buying a new car just so they can use their phone as a key.
Likewise, Apple announced in September 2021 that it would be partnering with eight states to add driver's licenses to Apple Wallet, enabling them to be scanned via NFC, as well as making them available to the TSA at select airports. But adoption of this feature has been glacial: almost two years later, only half of those states have actually rolled out support, and there's still only a handful of airports where TSA is offering the feature.
With all of that, it seemed as though perhaps NFC really wasn't destined to have much use beyond mobile payments.
Just dropping in
So it was a bit of a surprise at this year's Worldwide Developers Conference when Apple introduced no less than three new features that take advantage of NFC.
The features–including NameDrop, which lets you exchange contact information with another iPhone brought into proximity, as well as NFC support for starting AirDrop transfers or SharePlay sessions–use NFC to streamline interactions that might otherwise be annoying or convoluted.
The key in all of these cases is the interplay between Apple's own devices, as opposed to relying on third parties. With almost a decade of NFC adoption under its belt, the company can essentially guarantee that almost any iPhone currently in use supports the technology–and certainly any iPhone running iOS 17, since the oldest models it supports date from 2018. This means users don't have to spend time worrying about whether or not their iPhone will work with these features. (Or risk looking silly as they wave their phone near their friend's and hope something will happen.)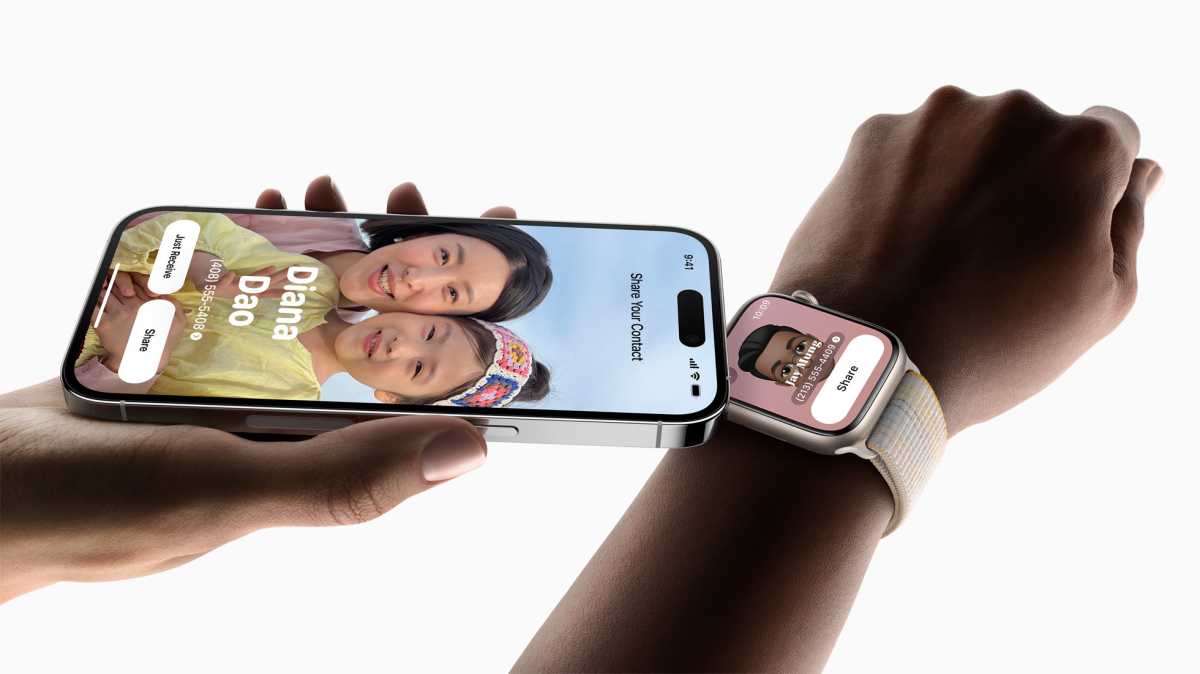 Apple
Everything old is new again
So, almost a decade on, NFC is poised to potentially become even more of a key technology in the iPhone, demonstrating that sometimes these things lurk beneath the surface for some time before becoming the latest hotness. The good news is that means there's still time for some of these other technologies that haven't yet come into their own to take off. (I'm looking at you, ultra-wideband.)
I can't deny that this slew of new NFC-based features feels a little bit like it stems from the easing of pandemic restrictions and a hopeful view from Apple that maybe we will be interacting more in close proximity again, exchanging virtual business cards at conferences, sharing pictures with each other at shared experiences, and even listening to music together. It's kind of pleasant to see technology enabling human contact.
That's not to say it's all upside. The biggest concern with almost any features like these, however, is discoverability. Yes, other smartphones have supported proximity-based data transfer features in the past, but after years of not being able to do this on an iPhone, it will be interesting to see whether users actually end up adopting these new features, or whether they just end up, well, dropping them.
Update: an earlier version of this article incorrectly stated the number of airports that accept digital IDs.