Many websites share Google Maps they have made of locations associated with their purpose: sites for people with celiac disease may share lists of restaurants certified gluten-free, travel sites may offer itineraries you can add to your account, and some restaurants provide locations for all their stores.
Once you accept such a shared map, your Google Maps app (and Google Maps in a browser) will emphasize those locations when you look at many magnifications in areas with matching locations. This can be distracting, as it overrides other local features that would likely be of greater interest. Perhaps you were trying to find a Five Guys restaurant once, and now you seem to be followed by them wherever you navigate.
Google lets you remove these shared listings but finding the location isn't easy at all.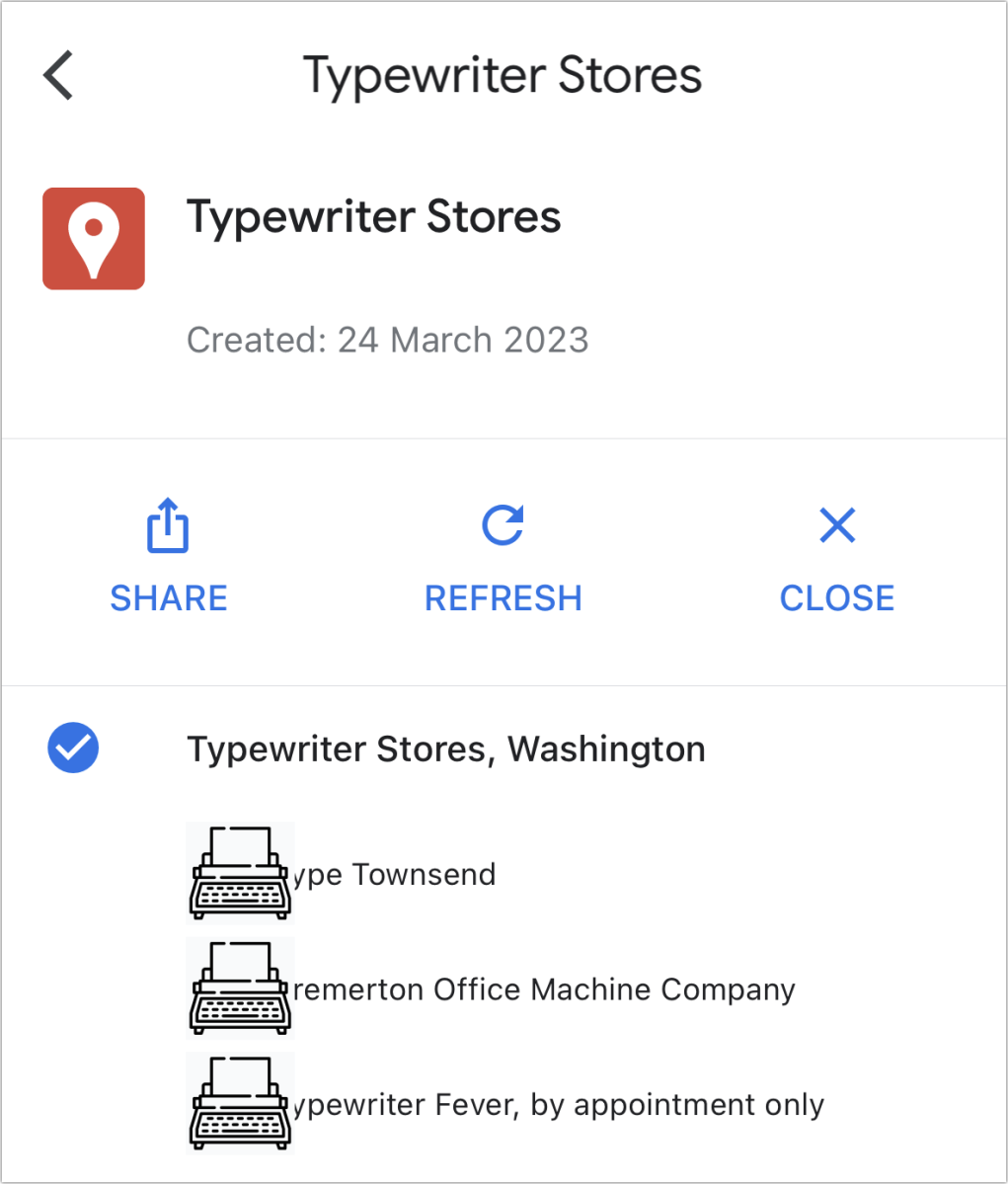 Foundry
In the Google Maps app in iOS or iPadOS:
Tap the Saved icon at the bottom of the main view.
Tap the Maps icon in the main view.
Select a shared map.
Tap View Map Legend.
Tap any checked item to remove it.
There's no way to unshare these locations within the app. However, you can navigate to the right spot in a browser and remove them from your list of Maps:
Go to Google's My Maps.
Click the Not Owned link in the top navigation list.
Hover over a map and click the vertical three-dot icon ⫶ and then choose Remove from View.

Foundry
This Mac 911 article is in response to a question submitted by Macworld reader Lynn.
Ask Mac 911
We've compiled a list of the questions we get asked most frequently, along with answers and links to columns: read our super FAQ to see if your question is covered. If not, we're always looking for new problems to solve! Email yours to mac911@macworld.com, including screen captures as appropriate and whether you want your full name used. Not every question will be answered, we don't reply to email, and we cannot provide direct troubleshooting advice.