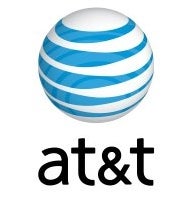 In the world of high-speed cell connections, there's no such thing as too fast. Which is why we greet the news that AT&T is planning on upgrading its 3G network to the faster HSPA 7.2 technology with a ceremonial fist pump.
Our excitement is tempered somewhat, however, by the fact that while the transition will start later this year, it won't be finished until 2011, at which point most companies—AT&T included, as the company admits—will be moving on to the fourth-generation LTE protocol.
AT&T's current system uses the HSPA 3.6 standard, in which the theoretical peak download speed of the network is 3.6Mbps (a speed not usually attained)—HSPA 7.2 doubles that unreachable number to 7.2Mbps, but also means a corresponding increase in the average transmission speed, though AT&T says it will still depend on factors like users' locations, devices, and network traffic.
Nice as the promised speed bump is, most users probably won't see the net results in the short-term. For one thing, most current devices do not support the faster HSPA 7.2 standard, though AT&T says that compatible phones and 3G laptop cards are en route.
The upgrade to the faster network is just one part of AT&T's plans to boost its overall network, which is often perceived as less reliable than that of its major rival Verizon. In addition, AT&T plans on increasing its radio-frequency capacity by a factor of almost double, which it says will help with both overall coverage and in-building reception; adding more bandwidth to cell sites, to help accommodate more traffic and prepare for both HSPA 7.2 and LTE; rolling out over 2,000 more cell sites nationwide; and introducing femtocell technology for improved in-building coverage.
While HSPA 7.2 is something to look forward to—and will probably spark a round of new-iPhone rumors—we're still holding our breath for the 4G LTE standard which is rumored to be so fast that they can deliver actual people over the network—then again, we did see Star Trek seven times, so perhaps we're confusing the two.