At a Glance
Expert's Rating
Pros
Lots of customization options
Cons
Mediocre audio
Poor picture quality
Our Verdict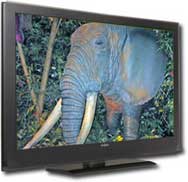 Insignia's NS-L42X-10A is a great example of how an HDTV's specs simply don't tell the whole story. On paper, this 42-inch LCD-TV from a brand sold exclusively at electronics retail giants Best Buy in the U.S. and Future Shop in Canada looks like a good deal: It has a 120Hz refresh rate and lots of useful settings and options for a rock-bottom price. Unfortunately, you have to put up with dismal image quality and mediocre audio—and do completely without the ability to display photos, play music, or access the Internet.
In our lab's jury tests to evaluate image quality, judges complained about everything from poor contrast (evidenced by the loss of detail in dark areas) and poor colors (described as muddy, dull, and/or blotchy) to artifacts and shimmering in content ranging from grass in an HD football clip to buildings and brick walls in movie scenes on DVD and Blu-ray Disc. The NS-L42X-10A completely failed tests for video resolution and the ability to smoothly render moving bars (both from the HQV test suite). Also, in spite of the panel's 120Hz refresh rate, the set performed miserably in our motion tests.
Design-wise, the NS-L42X-10A is unremarkable, with a shiny, standard-issue black bezel and a lit-up logo you can dim or turn off completely through a menu setting. Inputs are easily accessible and plentiful, with three HDMI inputs in the back and two on the side. A standard headphone jack (also on the side, along with a second set of AV inputs) is a nice extra many more-expensive sets lack.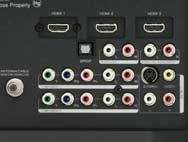 The NS-L42X-10A comes with a one-sheet setup guide, but it's a bit difficult to follow, as French and Spanish instructions are shown right alongside the English ones. It also seems to suggest that you should check inputs using the remote without connecting the set's electrical cord first. The minimalist first-time setup wizard has you specify language and channel source before beginning its channel scan; it doesn't ask you if you're in a home or retail environment, and (not surprisingly) the default image mode is Vivid, the setting preferred for a brightly lit showroom floor.
The main menu also keeps things simple: It's a big gray box with four labeled icons (Picture, Audio, Channels, Settings) at the top and details for the current selection below. Picture options always appear first, and besides the default Vivid, the preset image modes include Standard, Energy Savings (the set does conform to Energy Star requirements), Theater, Sports, or Custom (which lets you save your preferred settings for brightness, contrast, color, tint, and sharpness). The NS-L42X-10A's manual says connecting a game console to the AV2 port on the side will bring up two additional picture modes (Game and Game Custom) but it wasn't clear how the set would handle a game with an HDMI or DVI input.
An Advanced Video setting provides additional tweaking opportunities, although an option for changing aspect ratio seems oddly placed here.
Insignia NS-L42X-10A
| | |
| --- | --- |
| Performance | Poor |
| Features | Very Good |
| Design | Very Good |
Scale = Superior, Very Good, Good, Fair, Poor
Other advanced settings include an overscan toggle (which makes the screen image larger by removing the edges); color temperature (options are cool, normal, warm); noise reduction (off, low, high), and what Insignia calls DCM, for Digital Clear Motion, which is supposed to make motion in content look smooth. Settings are high for movies, medium for other content, plus low or off; not much explanation is offered for why you'd want to use the bottom two settings. The Advanced Contrast setting is described as enabling automatic adjustment of contrast and brightness (which doesn't sound very advanced to me). The Backlight setting, in contrast, gives you a range of 1 to 30 to control the "overall brightness" of the set, but how this differs from the brightness in the main picture options isn't clear.
Finally, the Advanced Light Control leads to controls for two more means of automating brightness—one, called DCR (which I'd guess stands for Dynamic Contrast Ratio, but there's no handy explanation), is based on video content; the other, called Light Sensor, operates based on ambient light. A manual note explains that DCR works only when the Light Sensor is turned off.
Audio options, in addition to the usual treble, bass, and balanced controls, include what the set calls Audyssey Dynamic Volume, for compensating for sudden changes in volume. This is nice when one ad is significantly louder than another, but could be problematic if the content is deliberately making a quick volume change. Fortunately, the feature shuts down automatically if you turn on the set's surround sound simulator, so your DVDs and Blu-ray Discs don't suffer. However, I found the audio for Phantom of the Opera on Blu-ray to be rather flat.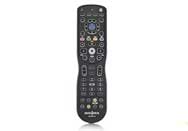 The Channels menu lets you pick favorites, edit channel labels, and delete channels you don't want to surf; you can also test the strength of a DTV channel's signal, or choose to play audio only (and not view an image on the set).
Under Settings, you'll find options for parental controls, closed captions (including lots of adjustments to their appearance), a sleep timer, the appearance of on-screen menus, the brightness of the bezel's logo lighting (you can turn it off completely if you choose), and a toggle to gray out inputs that aren't being used (but unfortunately there's no way to change the labels of inputs that are in use to reflect their video source).
The NS-L42X-10A has a compact remote, with lots of small but well-labeled buttons. You can program it to control three other devices (the buttons read DVD, STB [Set-Top Box], and AUX) and it has buttons for accessing many key menu options, but no quick menu as such. The printed manual is thorough and well illustrated, and is available online as well.
Macworld's buying advice
All the thoughtful design and usability features can't compensate for an unpleasant viewing experience, and the NS-L42X-10A doesn't come up with the goods in this vital area.
[Yardena Arar is a contributing editor for PC World.]