Adobe Photoshop has offered a feature called Actions for quite some time, though it rarely gets the attention it deserves. Actions allows you to automate many of Photoshop's advanced features in a simple manner that increases your productivity and allows for exact application of filters, scaling, file-saving, and much more.
Sure, there are plenty of shareware and freeware apps out there that can help you batch crop, size and rename files, but none of them give you access to Photoshop's powerful feature set, including the multitude of third-party filters available.
Actions fills two distinctly different needs, the first being production. You can use Photoshop Actions to create production shortcuts that streamline your particular workflow needs. Say you frequently find yourself converting an RGB image to CMYK, resizing the image to a specific size, rotating the image 90 degrees, applying a particular filter (or multiple filters) such as sharpen, and then saving it as a specific file name with an ordered number sequence—creating an Action to do all this for you can save a lot of time by taking care of those tasks on large batches of images. You simply open one image, create a new Action via the Actions panel, apply all the attributes mentioned above, then stop and save the Action, giving it an appropriate name.
Once you've done that, you can use the File -> Automate -> Batch command to apply the saved Action file to a folder full of images. The Batch dialog box also allows you some extra features such as batch renaming and saving of the files in a folder of your choosing. Running Actions in Batch mode does have one drawback, in that you really can't run actions that require user intervention, such as making selections, choosing colors, and the like. But anything you want to do to an image that simply requires a number or percentage as input or clicking the OK or Apply buttons will work perfectly in batch action mode.
Actions' second distinct use is altering images creatively in a consistent manner. For example, let's say you want to take a folder full of photos and make them look like actual photographs sitting on a table, including a bit of light reflection and shadowing.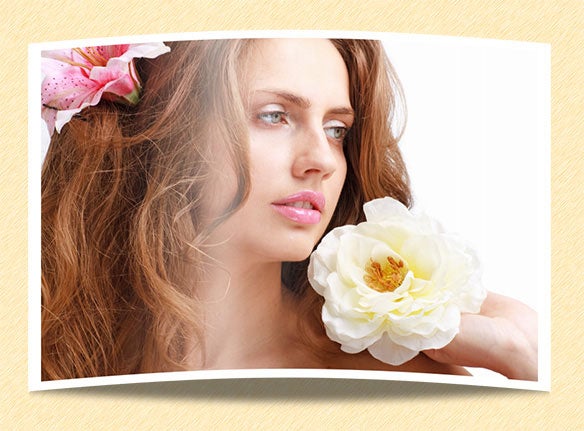 As you can see in the image above, I've used a freely-available Action from PanosFX called Border & Bend to take my flat image, and make it appear as though it's curled and lying on a table with a hint of overhead light shining on it. The Action is actually quite complex, and would require a lot of tinkering to achieve manually—and a lot of time to apply to multiple images. With the B&B Action from PanosFX, it takes just seconds per image to achieve the effect. PanosFX offers 13 free Action files you can download and use, as well as 10 professional Actions you can purchase for a nominal fee.
Another nifty Action called Grungy Goth Painter uses a number of levels, saturation, blurring, sharpening, find edge, and layering steps to achieve the results you see below. Again, to perform the actions manually would be overwhelming, but with the Action, it's just a click away.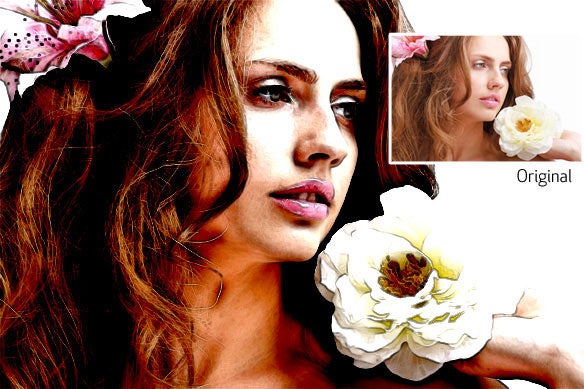 In order to use Photoshop Actions to the feature's fullest potential, a decent amount of Photoshop experience is necessary. But even a beginner using pre-made actions found on the Internet can take advantage of all that Actions has to offer.
You can search for Photoshop Actions using Google, but a great place to find a bunch of them in one place is the Adobe Exchange—which offers a host of Actions complete with preview images, description, and download links.
[James Dempsey runs The Graphic Mac, which offers tips, reviews and commentary on all things Mac OSX, Adobe Creative Suite, and the Internet.]