Now this was something I never thought I'd need again, ever. A floppy disk drive.
Seriously, it has been many years since I've even pondered the concept of a floppy disk or the device that reads it. But the other night night I was confronted with no choice. I had found some old floppy disks in the back of a cabinet nestled comfortably in one of those wood cassette boxes alongside the ZIP disks that I was busily transferring data from. Yes, I do still have my ZIP 250 drive—for the moment—and no SCSI jokes, please. For a split second (OK, a minute, maybe two), I thought they were low-capacity ZIP disks, until they literally swam in the drive bay.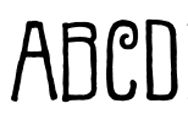 Expertly encased in tiny plastic floppy jewel cases with artistically appointed labels, this was no pedestrian packaging job. Each of the six disks contains one set of fonts that the P22 Type Foundry sent to me when I worked as news editor at a now defunct Mac magazine. Someone at P22 realized they had found a fellow font freak at MacHome Journal who actually featured the release of new fonts in the news section.
These fonts were great favorites of mine for a long time, and back when I'd sit down to a rollicking evening creating display type for my various Web sites or desktop publishing projects, I looked forward to working with them. So it was inconceivable to me that I did not have them in electronic form anymore. But they were nowhere to be found.
I threw them into my backpack the next morning morning and toted them to work to see if I had these things somewhere in my hard drive here at the office. Nope. I have other P22 fonts, but those came later when the company started shipping them on CD.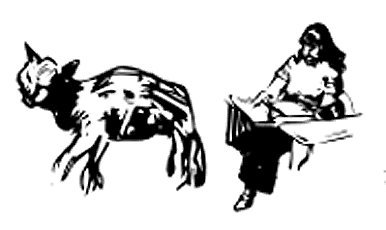 What could I do? I did what I usually do when there's some obscure Mac item I really, really need that is 10 years out of date. I strolled over to the Macworld Lab and asked Jim Galbraith, our crack printer, scanner, Mac hardware reviewer, and Lab manager, if he happened to have a floppy disk drive lying around. The "Are you nuts?" look crossed his face briefly until he spied the artistic little jewel cases. It took some traveling down to the "lockup"—a facility on a lower floor where old stuff goes to await its fate, and whose dominant chain link fence design scheme tends to intimidate editors. Not a half hour later, I was in possession of a brand new (circa 2001 and still shrink wrapped) Addonics Pocket SuperDisk 240, a USB drive capable of reading 1.44MB, 120MB, and 240MB floppies.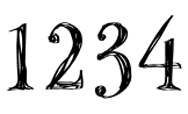 I didn't need the drivers or anything—I just plugged the thing into the USB port of my Mac Pro. One after the other, I moved all my lovely fonts off the floppies and on to my hard drive, from which I will archive them on CD for safekeeping—not to mention easy access. But I plan to keep that handy drive around for a bit, just in case. Apple also lists the SmartDisk 2X Titanium Floppy Drive on its Web site, should the need arise.
And for the record, the fonts are Woodcut Set, Frank Lloyd Wright Eaglefeather Set, Parrish Set, Monet Set, Hopper Set (which is inexplicably missing its cover), and Stanyan Set.
Today, of course, you can simply download these fonts from the P22 Web site, and I noted that replacement cost of this collection is $250. That's well worth a trip to the lockup, especially if someone volunteers to do it for you.