Users of Sling Media's place-shifting Slingbox family of products, which let you view your home TV signal from remote locations, have been watching TV on Macs, PCs, and mobile phones for several years. Now, with the release of SlingPlayer Mobile on the App Store, it's the iPhone's and iPod touch's turn.
The App's $30 price tag may seem shocking compared to the rest of the app store, but it's the same price that Sling charges for SlingPlayer Mobile on all other cell phones. Unlike SlingPlayer Mobile on those platforms, though, SlingPlayer Mobile for iPhone doesn't support video over a cellular connection, but only via Wi-Fi. That's a concession forced on Sling by Apple and — more to the point — AT&T, which fears that a legion of iPhone-using Slingbox viewers could destroy its data network.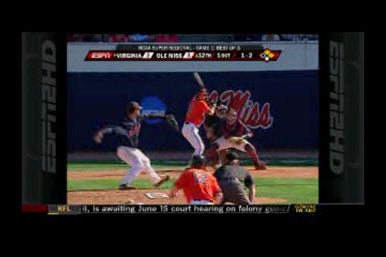 Setting aside network issues for a moment, let's talk about the app itself. In order to use the device, you must set up an account on Sling's web site and register your Slingboxes there — SlingPlayer logs in to that account in order to display a list of available Slingboxes. Once you log in, you pick a Slingbox and you're set — by default the app will automatically connect to that Slingbox every time it opens.
Once you're logged in and viewing video, a single tap brings up a menu bar with options to view favorite channels, emulate your remote device's remote control, bring up DVR or program guide controls, set options, and disconnect from the Slingbox. The Guide and DVR buttons are shortcuts to quickly pick a program to tune to or play back, though sometimes I found that they got in the way and I generally just preferred to use all the buttons on the emulated remote control.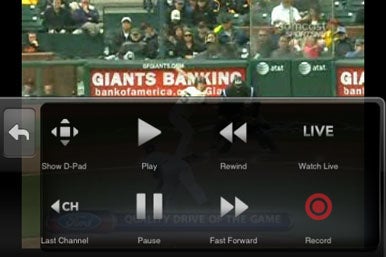 Once you set up a list of favorite channels, you can switch among them simply by swiping your finger from left to right, or right to left. If you simply want to move to the next channel in your lineup, rather than among favorites, you swipe from the top to the bottom (channel down) or bottom to top (channel up). These are intended to be tools that help save you time, but I accidentally swiped (causing a lengthy delay in viewing while I wait for the channel to change and then change it back) far more often than I did it purposefully. It would be good if you could opt to turn the gestures off or, even better, map them to commands you use more often.
The picture quality in the app is good, though far from immaculate. Here the app is constrained by the iPhone's relatively meager (compared to a full-fledged PC) processor speed. But while you won't get pristine video from SlingPlayer Mobile for iPhone, what you do get is quite watchable, especially if you're tuned into your home team's game while sitting in a departure lounge at a far-off airport. (Of course, picture quality will vary depending on the speed of both your Wi-Fi network and your Slingbox's connection to the Internet.)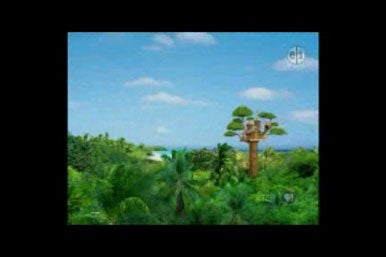 I'm disappointed that SlingPlayer didn't honor one of the most basic iPhone gestures, though: the double-tap on video that toggles between a zoomed picture and a letterboxed or pillarboxed picture. On my home Slingbox Pro HD, which is attached to a DVR running in the widescreen 16-by-9 aspect ratio, I could never get SlingPlayer to fill my iPhone's screen. Widescreen content was letterboxed, but also had a slight pillarbox effect. Old-style 4-by-3 content was even worse, appearing like a postage stamp on my screen, surrounded by empty space.
In the end, I'm glad that SlingPlayer for iPhone exists. It gives me the option of watching live video when I'm trapped somewhere boring, but with an available Wi-Fi network. But have to admit that my excitement about the existence of this app is tempered by the fact that it retains its full price tag despite not functioning on a cellular network. Its swiping shortcuts are activated too easily by mistake, and while the quality of the video it displays is passable, I was frustrated by the app's inability to display my video without a large black border on the top, side, or all around.
I'm sure I'll find myself using SlingPlayer for mobile when the need arises. But I won't use it with much enthusiasm until Sling Media can address some of its quirks and limitations—ideally including one that will require a change of heart by AT&T and Apple.
SlingPlayer is compatible with any iPhone and iPod touch running iPhone OS 2.2.1 or later.
[Jason Snell is Macworld's editorial director. He's been using a Slingbox to watch his beloved San Francisco Giants for several years.]