Hillcrest Labs introduced a new in-air mouse Monday that lets you control an on-screen cursor with the motions of your hand. Hillcrest's Loop pointer is targeted at users who connect their Mac or PC to a television set.
The Loop is a circular input device, with four buttons and a scroll wheel. Users plug a USB 2.0 transceiver into one of the Mac's USB ports for wireless control. The Loop uses Hillcrest's Freespace technology, which allows the device to distinguish between intentional and unintentional movement while offering consistent control regardless of whether you're sitting or standing.
At 4.8 inches in diameter, the Loop pointer is approximately the size of a DVD. The 4.9-ounce device comes in black with silver buttons and runs on two AA batteries. It costs $99.
Fire Core, which makes the aTV Flash USB device for expanding the capabilities of an Apple TV set-top box, announced an update Monday that adds support for the Loop pointer. aTV Flash 3.6 allows users of the $60 flash drive to navigate menus and control playback on the Apple TV with a Loop pointer.—Philip Michaels
Shion home-automation software gets an update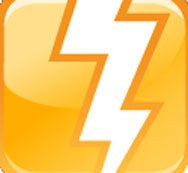 Shion 2.0 is Audacious Software's latest release of its home automation software for Mac OS X. Shion enables you to operate X10 and Insteon-brand home automation devices, which plug in to your household electrical current.
The new release is fully AppleScriptable, and lets you save "Snapshots"—environmental settings for all your automation devices, which you can then bind and restore to be triggered during specific events.—Peter Cohen
MAPublisher 8.1 adds new functions to Illustrator plug-ins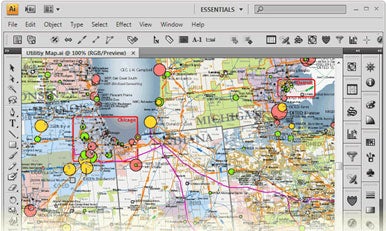 Avenza Systems on Monday announced MAPublisher 8.1, the latest update to its cartographic software for use with Adobe Illustrator. The software is a suite of plug-ins that allows production of maps from GIS data.
Version 8.1 adds new features such as an Export Attribute function, a Split Layer feature that provides a way to move data between layers based on specific attributes, a new Specify Anchors function, and support for the new MAPublisher LabelPro labeling system (which requires an additional license). In addition, there's an improved Web Author Tool that can automatically create interactive Flash maps, new customization preferences, an enhanced Expression Builder, and other refinements.
MAPublisher 8.1 is a free update for MAPublisher Maintenance Program subscribers; non-maintenance members can upgrade for $549. A new license, including one year of maintenance, costs $1,249 with discounts available for academic and volume purchasers.
MAPublisher 8.1 requires Adobe Illustrator CS3 or CS4 running on a G5 or Intel Mac with Mac OS X 10.4 or higher, 1GB of RAM, and 300MB of hard-disk space.—Dan Moren