Virtual Programming on Wednesday announced plans to release a Macintosh conversion of The Chronicles of Riddick: Assault on Dark Athena. A release date was not announced.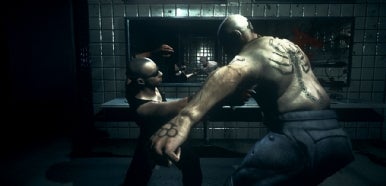 The Chronicles of Riddick: Assault on Dark Athena is based on the Vin Diesel sci-fi movies Pitch Black and The Chronicles of Riddick. It's the sequel to an earlier game called Escape from Butcher Bay, which is also included. Assault on Dark Athena is a first-person stealth-oriented shooter.
The plot involves Riddick — Vin Diesel's character, a dangerous criminal who can see in the dark. He finds himself on Dark Athena, a mercenary spaceship, and must find a way to escape, eventually squaring off against the evil captain.
Features include a multiplayer game with six different combat modes including "Pitch Black" mode, which emphasizes, Riddick's special skills. The game is rated M for Mature.
Dark Athena was released earlier this year for PS3 and Xbox 360 and features an all-star voice cast including Vin Diesel, Lance Henriksen, Wade Williams, William Morgan Sheppard and Michelle Forbes.