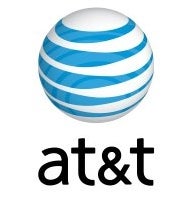 Maybe AT&T is getting tired of being the most unpopular kid at school. Bowing to the furor over the provider's pricing for iPhone 3G S upgrades, AT&T announced on Wednesday that it would extend the fully subsidized price of the iPhone 3G S to more customers.
Previously, the lowest price was only available to new customers or those who qualified for an upgrade, which mainly applied to owners of the original iPhone. iPhone 3G customers, meanwhile, were left out in the cold to wait until their eligibility date came up. For many, that date was in July 2009, almost exactly a year after buying the iPhone 3G, but others couldn't take advantage of the lower pricing until later this summer, this winter, or even early next year. Contract longevity plays a part in this calculation, but so do several other factors, including, as AT&T later spelled out, how much customers pay for their monthly plan.
On Wednesday morning, AT&T announced that those customers who would have been eligible for the lower pricing in July, August, or September will be able to get the best upgrade pricing: $199 for the 16GB iPhone 3G S and $299 for the 32GB iPhone 3G S. AT&T says its eligibility tools will start to reflect the lower pricing on June 18.
Those who pre-ordered the device from AT&T will get the lower pricing when they pick it up from the store; customers who pre-ordered online will get an e-mail and a credit. Apple pre-order customers will receive a credit for the difference from Apple.
AT&T also made a point of why the pricing is structured in this way:
Like most U.S. carriers, we offer a variety of phones that we sell below our actual cost when customers agree to sign service agreements. In general, the more a customer spends with us, the quicker they become eligible for a price break on a new device. For example, iPhone customers who spend more than $99 a month per line with us generally are eligible for an upgrade between 12 and 18 months into their contract.
The rub with those upgrading from the iPhone 3G after only a year is that AT&T has to recoup the cost of both the iPhone 3G that the customers bought last year and the iPhone 3G S they're buying now. Given that the upgraders will have to sign a new two-year agreement with AT&T, it seems likely that the deal will eventually pay off for AT&T, but it's hard to know without hard information about how much AT&T pays Apple for the handset. And there's always the question of what happens when and if Apple releases another new iPhone model next year.
Still, this is a step in the right direction for AT&T, which has taken a lot of flack in the last week after it failed to deliver on two of iPhone 3.0's most anticipated features, MMS and tethering. MMS support is expected later this summer, but there is no information about when AT&T will roll out tethering and how much it will cost; AT&T has only said that feature is coming. Perhaps, with this latest development, iPhone users might dare to hope that day will be sooner rather than later.