Editor's Note: This story is excerpted from Computerworld. For more Mac coverage, visit Computerworld's Macintosh Knowledge Center.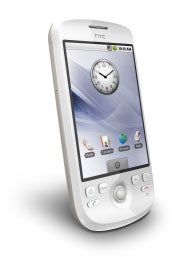 T-Mobile USA said today it will go public next week with details about its next Android-powered smartphone, which many expect to be based on the HTC Magic touch-screen smartphone sold now in England.
The HTC Magic derivative, also based on Android, would be called the myTouch 3G and would go on sale in the U.S. this summer, according to various blogs and unnamed sources familiar with the matter who were cited in a Wall Street Journal blog.
Earlier in June, T-Mobile USA had suggested its next Android phone would launch in the U.S. before Friday's launch of the iPhone 3G S, but that rollout date has obviously passed.
A spokeswoman for T-Mobile USA late Wednesday said the carrier would "next week … share more details about its next Android-powered phone, the follow-on device to the T-Mobile G1 with Google." Other details, including pricing, were unavailable.
Google, the primary backer of the Android operating system along with the Open Handset Alliance, was closely tied to the G1 in its marketing, but that will change to include more of T-Mobile and non-Google innovation in coming Android products, T-Mobile USA CTO Cole Brodman told MocoNews.net in early June.
For most users, the biggest difference between the current G1 and the HTC Magic (to become the myTouch 3G) would be the keyboard. The G1 is a slider phone with a physical QWERTY keyboard that swivels out, while the Magic, sold in the UK by Vodafone, uses a touch-screen keyboard.
The Magic has voice-activated search as well as video recording.
In addition to competing against the new iPhone 3G S, the myTouch 3G will have competition from the new Palm Pre and the BlackBerry Tour.