Editor's Note: This article is reprinted from InfoWorld. For more IT news, subscribe to the InfoWorld Daily newsletter.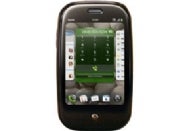 Palm, which has limited the availability of a software development kit for its Palm Pre device despite the unit being on the market since June 6, now says it has a goal of widespread availabilty of the SDK later this summer.
In a post on the Palm Developer Network Blog on June 19, Chuq Von Rospach, developer community manager at the company, said the company has "been working very hard on the SDK and [is] eager to open access on a wider scale, but the software and the developer services to support it just aren't ready yet."
"Our goal is to make the SDK available to everyone by the end of this summer" in three stages, he said. Stages include immediately accelerating growth of the early-access program, growing it from hundreds to thousands of developers in coming weeks; publishing more content outside the early-access program and launching confidentiality rules; and opening the SDK to all legitimate requests "as soon as we can," Von Rospach said.
Palm on Friday also released version 1.0.3 of WebOS, which is used in the Pre. It features changes to applications such as synchronization capabilities for the Google calendar and synchronization within minutes for changes made to Google contacts on the phone. Also, non-SSL Exchange ActiveSync mail servers now are supported.