A little more than a week ago, just as Apple was about to unleash the iPhone 3GS on a waiting world, we fired off a blog post in this very space to ask our readers the $199/$299 question: Are you upgrading to the new iPhone?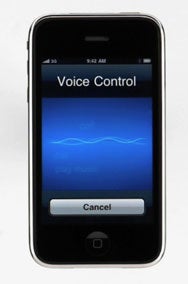 Many of the readers responding to our completely unscientific poll did, in fact, have upgrade plans. But nearly as many were planning on taking a pass on this particular iteration of the iPhone.
Combing through the reader responses in our forums, I counted 29 people who had upgraded to the iPhone 3GS, while 26 people were not planning on getting the new phone. Another nine respondents weren't planning to take the plunge right away—either their current contract with service provider AT&T wasn't up yet, or they were holding off until the hoopla died down—so I chalked those up to a separate wait-and-see category.
Again, not the sort of rigorously cross-checked and peer-reviewed numbers you'd cite in a report on upgrade patterns, but I found some of the responses interesting—particularly among readers who weren't planning on snapping up an iPhone 3GS now or any time in the near future.
Read more…
First, we have the upgraders, who more often than not, seemed to be trading in original iPhones for the newer model. Said forum member hammer32:
We're upgrading two original iPhones to the iPhone 3G S. The old iPhones are either going in the glove compartment to feed my son's headrest screen on long roadtrips, or to relatives to get them hooked on Apple.
But don't get the impression that all iPhone 3G owners were sitting this one out. Forum member jdb8167 bumped up a 16GB 3G model to the 32GB 3GS:
I'm looking for the speed boost mostly. Next comes the extra 16GB. Finally, Voice Control. The rest of the features aren't very interesting to me. I'll probably use the camera/video recorder a bit but that wouldn't entice me to upgrade. I'm willing to pay the $200 premium for the early upgrade for the speed boost alone.
Not every 3G owner was that moved by the additional features. Forum member dino russ didn't qualify for the discounted iPhone price, so it's more time with the iPhone 3G. Which sounds like it's just as well:
Most of the features I have now in 3.0 upgrade of software. It is not worth it. Will wait for better deal in year when my two years are up (both carrier and price) and supposedly another major jump in phone at that time.
That touches on a couple common themes from the responses of people who don't plan to jump on the iPhone 3GS train. Many of our respondents whose AT&T contracts linger into 2010 figure that Apple will roll out another new model next summer, so why not wait it out? Other forum members are hopeful that whatever the future holds for the iPhone, it involves a choice in service providers. Says MacGeekPro:
I would love to have 32GB, but I'm planning (for now) to stick it out another year, and hope that Apple has a Verizon iPhone next year. My reason for wanting a Verizon iPhone is that I live in the Midwest, and although I have 3G in Lincoln, NE, I have no service when I visit family in South Dakota. Everyone I know is pretty much on Verizon anyway. So here's to hoping.
You figure comments like that—and there were many of the forums—might catch the attention of both Apple and AT&T as the former weighs whether to extend the latter's exclusive hold on the iPhone in the U.S. beyond the current agreement.