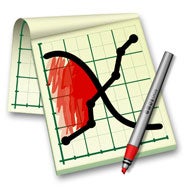 The Omni Group's OmniGraphSketcher is a new tool for creating graphs. It imports data from spreadsheets or text files, or lets you input information by hand. You can then generate a graph, add annotations, edit the content, and export into PNG, JPEG, and PDF formats. It's set up to help people working on reports, problem sets, and presentations to generate customized graphs. A set of drawing tools is included to help you turn freehand drawings into smoothed graphics.
The software costs $30. System requirements call for Mac OS X 10.5 or later. A 14-day demo is available for download.—Peter Cohen
iPod Access now works with iPhone OS 3.0 and the iPhone 3GS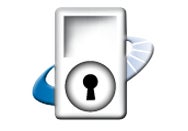 Findley Design on Wednesday updated iPod Access, its utility for transferring music, videos, and playlists to and from iPods and iPhones, to version 4.3. The program is now compatible with devices running iPhone OS 3.0 and the iPhone 3GS; the update also improves support for iTunes 8.2.
iPod Access costs $20, $9 to upgrade from iPod Access versions 1.x, 2.x, or 3.x, or a free upgrade for 4.x owners. The program requires Mac OS X 10.3.9 or later, iPod software 1.2 or later, and and iTunes 7.3 or later.—Dan Moren
Cocktail adds Safari 4 support, Time Machine control
Cocktail 4.4 (Leopard Edition) is the latest release of Maintain's utility software for Mac OS X. Cocktail puts a graphical user interface on many Unix processes and utilities that otherwise need to be accessed using a command line interface. Standouts of the new release include the ability to reset home directory permissions and Access Control Lists (ACLs), the ability to set Time Machine's backup interval and adjust other Time Machine settings, support for more network interfaces, support for Safari 4 and the ability to disable Safari 4 Web page previews.
A free update for Cocktail (Leopard Edition) users, the software costs $15 for a single-user license.—PC
Mystical Tint Tone and Color includes more than 300 instant effect presets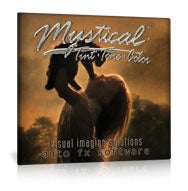 Auto FX Software released a new version its Mystical Tint Tone and Color Photoshop plug-in. Version 2.0 contains 60 production-oriented filters aimed at enhancing the look and feel of images. In addition, Mystical Tint Tone and Color comes with more than 300 instant effect presets. The suite of plugins uses a brush-on/brush-off methodology for precise control over the effects. The software also features dynamic rendering for combining an unlimited number of filters, and non-destructive editing.
Among the new effects in Mystical Tint Tone and Color 2.0 are Afternoon Sun, Moon Glow, Color Tone, Soft Sepia and High Key Blast. New Portrait filters tackle skin tone, wrinkles, and blemishes, while new lens filters simulate graduated filters and polariziers. The update also adds new sharpening and HDR filters.
Auto FX posts a complete list of the available filters on its Web site. Mystical Tint Tone and Color 2.0 costs $249; users can upgrade from previous versions for $129.—Philip Michaels