BenVista has released the latest version its photo enlargement sofware, PhotoZoom Pro 3.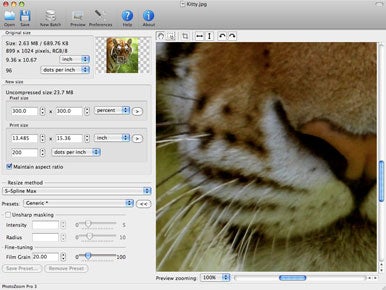 The new version features a new S-Spline Max interpolation algorithm, can create enlargements up to 1 million by million pixels, adds multi-processor support and batch processing, works as a stand-alone application or as Photoshop plug-in or action, and increases its image support.
PhotoZoom Pro 3 costs $219, or $99 to upgrade to from versions 1 or 2. It works with PowerPC G4 and G5 or Intel processors, and requires OS X 10.4 or 10.5. For Photoshop, it requires Photoshop CS2 or newer.
LaCie releases 12big Rack systems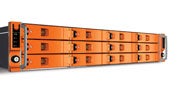 LaCie has announced the availability of its series of new rack storage products aimed at corporate IT departments, and video or post-production professionals.
The LaCie 12big Rack system comes in Serial, Fibre, and Network versions with Direct Attched Storage (DAS), Storage Area Network (SAN), and Network Attached Storage (NAS) connectivity, respectively. All of the products are 2U rack systems with 12 hot-swappable drives.
Prices start at $5,490 for a 6TB Rack Serial system, and you can build systems with up to 60TB of storage.
Art Text adds new templates and blend modes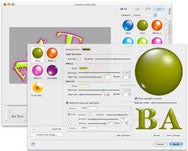 Art Text—an application for creating textual graphics, headings, logos, icons, Web site elements and buttons—has been updated to version 2.2. The update adds more than 100 new templates, 19 new layer blend modes, and two special layer merge options (subtract and intersect). The update also fixes several bugs and improves performance of the Layer Content panel. BeLight Software's Art Text costs $40 for the Standard Edition, $50 for the Retail edition (which includes 100 fonts), or $20 to upgrade from version 1 (if you purchased it before July 1st, 2008—otherwise the update to version 2 is free). The update is free to registered users of Art Text 2.
[Updated at 6:39AM pacific on 7/3 to reflect proper company and pricing for Art Text in the U.S.]