How many e-book readers do the iPhone and iPod touch need? The answer, I think, is as many as the market can bear.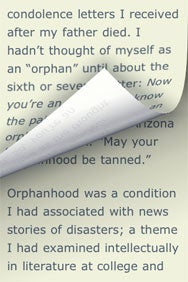 Shortcovers, the e-book vendor and mobile application from Indigo Books and Music, competes directly with Amazon's Kindle app ( ) and, to a lesser extent, Barnes and Noble's (formerly Fictionwise's) eReader ( ). Shortcovers is slightly more expensive than its rivals when it comes to new offerings, but the range of prices and content keeps the retailer competitive. The app also lets users browse Project Gutenberg's library of more than 30,000 free, public domain books, which places it in the company of Wattpad ( ), Stanza ( ) and the excellent Eucalyptus reader ( ).
The gimmick with this free app is you can bookmark books, chapters, articles, or what have you, plus upload your own material (assuming it's copyright free, of course) and share and comment on what you're reading. Unlike other online booksellers, which usually offer only a few pages of a book for preview, Shortcovers generally lets users read a chapter or two before compelling a decision to buy or pass. Shortcovers also employs editors to help connect readers with what's "new and hot"—and, one presumes, what's good from time to time—by posting recommendations on the Web site that also appear under the app's "featured" screen.
As e-book readers go, Shortcovers is adequate—not great, not terrible, just OK. The interface is pretty, and easy to navigate. You can sort content by books, chapters, article,s or blog posts. You can access your page settings within the app, and can make format changes in the middle of the book you're reading by tapping the screen and then tapping the preferences icon at the bottom of the screen. Shortcovers has a wide range of customizable features, including variable line spacing, eight colors and themes, six typefaces and five font sizes ranging from "smallest" (which is very small) to "largest" (which is roughly 12-point type). But that's as to be expected in any decent e-book reader.
A bit more troubling is the way Shortcovers lets readers navigate a book's pages. You have the option of vertical scrolling or turning pages by swiping. Neither option is quite satisfactory. The vertical scrolling option lets you move down through four or five pages of text before you need to tap a right arrow to move to the next set of pages. I imagine this serves some sort of memory saving purpose, although why this would be necessary for books with short chapters is a mystery—it detracts from the reading experience.
Also, the constant scrolling is certain to cause thumb cramping and lead to an explosion of OSHA and worker's compensation complaints. The app should swipe a page from Instapaper Pro ( ) and add a tilt-scroll option.
That said, the app's swipe-page option is much worse. You can turn pages by sliding, curling or flipping. The horizontal page slide is uninspired but utilitarian. Graphically, "curling" looks most like an actual page turning, although pages in these books inexplicably flip up, as they might on a notepad. To revisit a previous page, you slide your thumb downward on the screen. The page "flip" option is the most nauseating of the three, with the pages flipping over like a card. I found the animation distracting, to say the least.
Even more distressing is the app's failure to sync between the handheld and the Web site on a desktop or laptop computer. The developers say the app will sync, but the Web site had no record of my purchase of Christopher Buckley's memoir about losing his famous parents. Nor is it at all obvious from the app's interface how the platforms share their data. A demo video on the site says the syncing is supposed to be automatic and seamless, but that clearly wasn't my experience. I also had to enter credit card information in the app and on the Web site, which is not only inconvenient, it also raises questions about the quality and security of my financial information. (I got a receipt for the Web download, but not the purchase I made through the app.)
Shortcovers is somewhat stronger on the social media side of the app equation. You don't have to buy anything if you don't want to. Readers can upload manuscripts, share their current favorites by e-mail and rate books. You can also share what you're reading via Twitter, but you need Twitterrific for the feature to work and tweeting your books will take you out of the app. I would also note that the Shortcovers Web site offers several more sharing options, including buttons for Facebook, MySpace, Digg and Yahoo, Reddit, Tailrank, and Newsvine, among many others.
More interesting—and at times more bewildering—is a feature that lets you browse related readings. From the Buckley book, Shortcovers helpfully pointed me to his comic novels. But from an oddly titled Gutenberg volume of short stories called Nonsenseorship, the app presented random chapters from other works of fiction and nonfiction that seemed… well, nonsensical. Perhaps that's the point. The problem is, Shortcovers lists these chapters completely out of context, without reference to the works in which they appear. You need to tap on the piece to see the book title and author, which seems like a rather poor way to recommend other works.
The bottom line is that reading a book on Shortcovers is fine, as far as these things go. But in this case, a nice interface doesn't go nearly far enough. Within the ever-expanding universe of iPhone e-book apps, Shortcovers falls well short of excellent.
Shortcovers is compatible with any iPhone or iPod touch running the iPhone 2.2 software update.
[Ben Boychuk is a columnist and freelance writer in Rialto, Calif. Feel free to e-mail him.]