Synology rolled out a Network Attached Storage Device for 2.5-inch hard drives that the company says offers lower power consumption than devices using larger hard drives and a small footprint. The 4-Bay Disk Station DS409slim can support up to 2TB of storage in a 120-by-105-by-142-mm enclosure.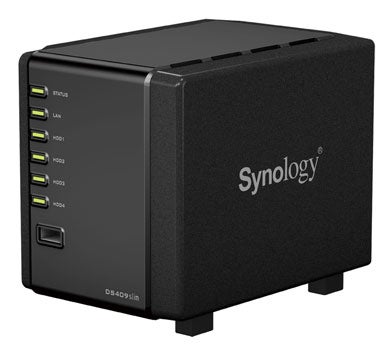 The DS409slim comes with a 1.2GHz processor, 128MB of DDR2 RAM, a Gigabit LAN port, two USB 2.0 ports, and an eSATA port. It offers a snap-in disk tray aimed at making it easier to install and replace drives. Synology says the DS409slim consumes only 19 watts of power under normal operation.
The DS409slim is now shipping, though Synology does not list a price for the NAS unit. A check of prices around the Web puts the DS409slim at around $400.—Philip Michaels
Photo Recovery now works with Photoshop files
Disk Doctors has updated its Photo Recovery utility to work with Adobe Photoshop files.
The utility can help Mac users recover lost and deleted image files from hard drives, memory cards and other storage devices. It supports raw camera file formats from a variety of manufacturers, standard image formats including PNG, TIF, JPEG and GIF, and many audio and video formats as well. Photo Recovery costs $69.—Peter Cohen
EarthDesk gets maintenance update
EarthDesk, Xeric Software's real-time dynamic desktop map that shows you a map of the Earth, has been updated to version 5.0.1. It's a maintenance update created to "fix three issues" that have come to light since 5.0's release.
EarthDesk shows you the current sun, moon and city illumination and real-time global cloud coverage, right from your desktop. It costs $18; users of version 5.0 can upgrade for free, while upgrades from older versions cost $13.—PC