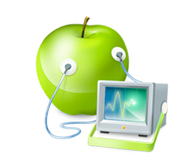 App4Mac announced an update for CheckUp, improving the interface and adding other enhancements to the system maintenance tool.
CheckUp works with PowerPC G4-, G5- and Intel-based Macs to check on disks and memory while also monitoring CPU, memory, disk drive, and network adapter usage. Users can set rules that are automatically triggered by certain conditions, enabling CheckUp to alert them about possible hardware problems.
CheckUp 2.5's new user interface includes improvements to the system and fonts views. Users now have the option to export graph data, change the default app for any document, or select a folder for indexing documents. The 2.5 update makes CheckUp compatible with recently released Mac hardware; it also prepares the application for Snow Leopard, the next major update to Mac OS X due out later this year.
CheckUp 2.5 is a free update for existing users. The program costs €29 (about $41, as of this writing). App4Mac says Checkup 2.5 is currently available as a beta with a final version slated for a July 14 release.—Philip Michaels
TopXNotes adds QuickStart feature
A minor update to TopXNotes introduces a QuickStart feature to the Mac note manager. In addition, developer Tropical Software says the 1.4.1 update released Thursday fixes a problem with importing notes to some iPods.
TopXNotes lets users store and retrieve notes, clippings, and other bits of information; the manager can categorize and group notes as well.
The QuickStart feature in version 1.4.1 is aimed at first-time users to help familiarize them with the note manager. As for the bug fix, it addresses a problem in which TopXNotes did not properly recognize the iPod classic when users tried exporting notes; Tropical Software says the issue affected a "small percentage" of TopXNotes users.
The update is free to existing users; TopXNotes costs $40 and runs on OS X 10.3.9 and later.—PM
Pro Sled hard drive sleds speed up drive-swapping for Mac Pros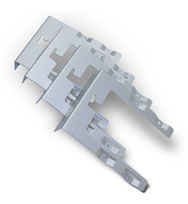 Trans International has announced the Pro Sled hard drive sleds for Mac Pro users.
The $29 Pro Sled 3.5" is designed for 3.5-inch SATA drives, while the $39 Pro Sled 2.5" holds 2.5-inch SATA drives.
The company says that its additional sleds allow for easy drive exchanges, ideal in high-volume settings where it's important to assign drives to individual clients or projects, or for backup purposes.—Jonathan Seff