Type Drawing is a cute app that lets you create cool drawings using text. This is ASCII art taken to fun extremes.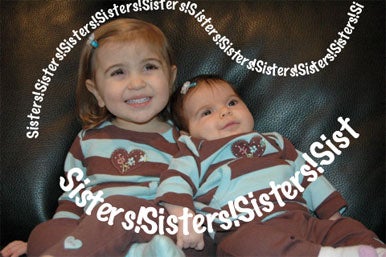 The $1 app from developer Hansol Huh lets you type in a word or phrase, adjust your font and size, and start drawing, repeating that phrase over and over. The artwork it makes is awesome. Well, as awesome as the artist doing the drawing can create, at least.
Type Drawing is packed with niceties. You can set your background to be photorealistic yellow or white lined paper, solid colors, or a photo. Beyond choosing your font, "pen" size, and a (grayscale) shade, you can also use the very clever "size by speed" setting, which increases the size of the text you're drawing with as you draw faster. The app sports many levels of undo, although my poor art skills could probably benefit from a few more.
When you're finished creating your masterpiece, you can save it to your iPhone's photo album.
The app's interface disappears while you're drawing, and while I can appreciate the appeal of such a feature, I personally find it frustrating. When I need to undo or change my text size, that means I need an extra single tap on the screen to bring up the tab bar, and then a second tap on the option I want. If you undo (or change the font size or color) frequently, that becomes a lot of tapping. I also find the limitation of grayscale colors to draw with a bit curious; I would love access to a full color wheel.
That said, Type Drawing is a fun app for silly doodling. You needn't be an artist—or a typographic savant—to appreciate it.
Type Drawing is compatible with any iPhone or iPod touch running the iPhone 2.x software update.
[Lex Friedman is a frequent Macworld contributor and wannabe jokewriter.]